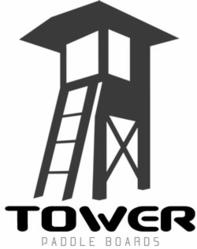 "I'm a business builder!" said billionaire Mark Cuban after striking the deal for a chunk of Tower Paddle Boards on the Shark Tank set, "I take small things and make them great things!"
San Diego, CA (PRWEB) April 24, 2012
Stand up paddle boarding (or "SUP" as it's known) is hot. In fact, it's the fastest growing water sport in the world. The only thing hotter right now is perhaps ABC's Friday night hit Shark Tank, an entrepreneur reality-show whose ratings are surging from week to week. These two trending forces collided when entrepreneur Stephan Aarstol pitched his company Tower Paddle Boards to the notoriously harsh panel of Shark Tank investors in July of 2011. The result was billionaire and world champion Dallas Maverick's owner Mark Cuban offered to invest $150,000 for a 30% stake in Tower, plus he negotiated for a 1st right of refusal to invest in any business that Aarstol raises money for in the future (a 1st ever on Shark Tank).
"I'm a business builder!" said billionaire Mark Cuban after striking the deal for a chunk of Tower Paddle Boards on the Shark Tank set, "I take small things and make them great things!"
Tower Paddle Boards went from zero to billionaire investor in about 4 months. It eclipsed $3000/month in sales for the 1st time only four months before pitching to the sharks. In July 2011, at the time of the pitch, lifetime sales were just $100,000. Mark Cuban's investment offer valued the company at half a million dollars. That deal finalized in November of 2011. Sales for 2011 clocked in at $250,000. A few months later the episode aired to over 6 million Shark Tank viewers on March 16th, 2012. Within weeks of airing, Aarstol wrote Mark Cuban his first dividend check for $50,000 (a 33% ROI in 120 days from funding). Overall, Tower's business has tripled in value and they're on pace to do $1.5M in sales in 2012.
Tower's Milestones - First Two Years

May 2010: URL registered.
Oct 2010: Ecommerce store launched selling accessories.
Mar 2011:Launched Tower brand of stand up paddle boards. Began pre-sales.
June 2011: Shipped 1st Tower boards.
July 2011: Eclipse $100K in sales. Film Shark Tank pitch. Mark Cuban offers investment.
Nov 2011: Finalize Cuban deal.
Jan 2012: Eclipse $250,000 in sales.
Feb 2012: Start pre-selling inflatable stand up paddle boards.
Mar 2012: Shark Tank episode airs. Cut Cuban 1st dividend check for $50K.
Apr 2012 - On pace for $1.5M in 2012 sales
Aarstol credits two factors for his getting selected from over 24,000 Shark Tank hopefuls. First, the trending popularity of stand up paddle boarding meant the products would have wide appeal to a TV audience. Right industry, right time. Secondly, Aarstol is an internet marketing expert with over 12 years of experience and leveraged that expertise on both the product development side and the marketing side. First, he leveraged his online community knowledge to tap into the SUP community knowledge base to design a more desirable stand up paddle board. Then he leverage his search engine optimization expertise ("SEO") to pass on the traditional retail distribution channel and take that product direct to consumers with a far better value proposition.
"A lot of people know how to do decent SEO, and they can help make a product or service more visible, but a lot depends on the product." Aarstol explains, "Inspired SEO, just like inspired traditional marketing, starts in the product development stage. You make a better product and a better value proposition, and then simply make that findable. This entire business was founded on that concept."
Tower Googles well. Really well. Aarstol registered the URL just a year before pitching on Shark Tank, and at the time of the show the Tower site was already on top of the search engines for many of the top keywords in the sector and the Tower brand was abuzz within the industry. Now, just 18 months from its inception, with billionaire Mark Cuban on board as an investor and strategic advisor, Tower Paddle Boards is well positioned to become a major player in the stand up paddle board industry.
About Tower Paddle Boards
Tower (online at http://www.TowerPaddleBoards.com) is a manufacturer direct stand up paddle board company founded by Stephan Aarstol. Tower is the brand, the importer, the shop, and the marketing arm, all in one. Tower intentionally forgoes the traditional surf/kayak distribution channel, which allows them to sell comparable quality boards at roughly half the price of the competition.
About ABC's Shark Tank
In its third season, ABC's increasingly popular Shark Tank program airs on Friday nights 8/7c. The Shark Tank season premier on January 20th, 2012 marked its most-watched telecast ever. Viewership was up 40% from its second season premier, coming in at 6.2 Million viewers. It's consistently one of the top shows in America on Friday nights.