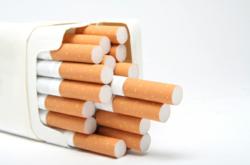 ...apart from the health risks, there is another reason why people should quit smoking.
Phoenix, AZ (PRWEB) April 24, 2012
Cigarette price is likely to increase in the coming months says a report from csnews.com. In response to that, SolarCigarette.com advised smokers to quit smoking via the use of a smokeless cigarette to avoid the huge expense in addition to the health risks that the habit can give.
Based on the report, the anticipation for the cigarette price increase is a result of the Wells Fargo Securities 1Q12 U.S. Tobacco Retailer Survey dated March 23, 2012. According to the survey, more than 70 percent of the retailers and wholesalers in the tobacco industry expect a price hike.
The said bump in the cigarette price could happen in May or June. It could be a 5-cent to 7-cent increase, it added. Marlboro and Pall Mall are the big brand names expected to implement the price rise. However, it is the manufacturer of Malboro, Phillip Morris USA, that is expected to lead the hike.
Here's part of the report Cigarette Price Likely To Rise from SolarCigarette.com
"Price hikes are now like normal occurrences. Nonetheless, no matter how used you are to them, the fact is, they still financially hurt. And in addition to price increases on gasoline, milk and other basic commodities, the price of cigarettes is also predicted to rise in the coming months. So if you are into smoking, now is the time to seriously consider ditching it for your health and pocket's sake.
Based on a survey conducted by Wells Fargo Securities, more than 70 percent of tobacco industry retailers and wholesalers expect a cigarette price hike in the month of either May or June. The increase could be from 5 cents to 7 cents. Among the brands expected to implement the said price increase are Marlboro and Pall Mall. However, Philip Morris USA, the manufacturer of Marlboro, is anticipated to lead the price bump."
Read more of the report Price of Cigarettes Reported to Increase at: http://www.solarcigarette.com/blog/cigarette-price-rise/
According to SolarCigarette.com, apart from the health risks, there is another reason why people should quit smoking. That reason is the fact that it is an expensive habit. And with the predicted cigarette price increase, it could get even more expensive.
To help smokers keep away from the health risks that smoking can give apart from the big expense, the site suggested the use of smokeless cigarette to quit the habit. With the device, a smoker can kick cigarettes slowly but surely, it said. Because the device is reusable, it also makes an inexpensive tool to quit smoking, the site added.
Find the best electronic cigarette today. Go to http://www.solarcigarette.com.