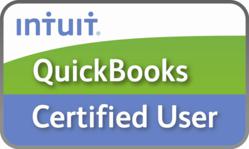 QuickBooks certification helps students stand out among other job applicants, providing a clear advantage in securing entry-level accounting or business positions.
American Fork, UT (PRWEB) April 23, 2012
Certiport (http://www.certiport.com), the official test delivery solution provider for the global workforce and academic markets, today announced the availability of new Intuit QuickBooks Certified User (QBCU) certification exams for both QuickBooks Pro/Premier 2012 and QuickBooks Pro/Premier 2012 Canada. Beginning today, Certiport partners and customers in the United States and Canada can purchase QBCU exam products for these latest versions of Intuit's industry-leading accounting software.
Details on the Intuit QuickBooks 2012 Certification: http://www.certiport.com/qbcuannouncements
Intuit QuickBooks is the top rated small business financial software application. Through QBCU certification, students who are pursuing an accounting career can validate basic bookkeeping skills including how to create purchase orders, track sales and expenses, produce and manage invoices and monitor financial records. Becoming a QBCU gives students a resume builder by signifying they have the knowledge and skills to help manage the books effectively without costly training.
"QuickBooks certification helps students stand out among other job applicants, providing a clear advantage in securing entry-level accounting or business positions," said Ray Kelly, Certiport CEO. "We align our certification exams with the latest software versions to meet industry needs, and we are excited to announce the 2012 version of the QBCU. We are releasing the Canadian version for the first time, giving students there a localized option for QuickBooks certification."
The latest version of QuickBooks (2012) makes it even easier to stay on top of invoices and bills, complete tasks in fewer steps, and customize tools. New features include a Calendar view for invoices, billing and other important tasks; a Document Center to attach and store documents; the Lead Center to track and follow-up on sales leads; Batched Time Sheets for multiple employees or vendors; and access to industry-specific report templates created by other QuickBooks users.
The QBCU program is the only officially recognized Intuit certification for QuickBooks. Institutions teaching basic accounting will enhance course relevancy and value by implementing the QBCU program. Academic institutions can find more information on becoming a Certiport Authorized Testing Center to deliver the QBCU program at http://www.certiport.com/go.
About Certiport
Certiport is the leading provider of certification exam development, delivery and program management services which include practice tests via MeasureUp® delivered through an expansive network of over 12,000 Certiport Authorized Testing Centers worldwide. Certiport manages a sophisticated portfolio of leading certification programs including: the official Microsoft Office certification program, the Microsoft Technology Associate certification program, the Adobe® Certified Associate certification program, the HP Accredited Technical Associate, the CompTIA Strata™ IT Fundamentals, the Autodesk Certified User certification program, the Intuit QuickBooks Certified User certification program and the Internet and Computing Core Certification (IC³®). Certiport reliably delivers over two million tests each year throughout the secondary, post-secondary, workforce and corporate technology markets in more than 152 countries and 27 languages worldwide. For more information, please visit http://www.certiport.com or follow Certiport on Twitter at http://www.twitter.com/certiport.
"Certiport," "IC³" and "MeasureUp" are registered trademarks of Certiport, Inc. in the United States and other countries. The names of actual companies and products mentioned herein may be the trademarks of their respective owners.