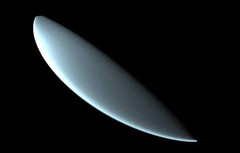 While vacationing in Hawaii I saw everyone SUP'ing like it was nothing, I tried it that very day and was hooked
Olympia, WA (PRWEB) April 25, 2012
With all surfboard and paddle board designs tested to perfection and ready for consumers, Michael Kitson, President of Kitson Boards, LLC has announced today that he will extend a 30% discount to all board pre-orders throughout the rest of April.
"We want to have every man, woman and child try out our ultra sleek carbon fiber paddle board and surfboard designs," said Kitson, "We are hoping the extra discount will entice people who have never even attempted SUP'ing to give it a whirl."
Paddle boarding, which has seen a recent surge in interest, is not only a fun way to try surfing, but also offers a great core work out and does not require as much balance and skill as on a regular surfboard.
"While vacationing in Hawaii I saw everyone from small children to their grandparents SUP'ing like it was nothing," said Kitson "I tried it that very day and was hooked,"
Because of Kitson's passion for these boards, his next goal is to get the entire Kitson Boards team out on the water for a day of SUP'ing. "I want to not only educate my staff on the sport but I also hope to instill that same passion I discovered my first time on a paddleboard."
Founded by Michael and Denise Kitson, Kitson Boards, LLC headquarters is located in Olympia, WA. All production of products as well as the people behind the brand are based in North America. Kitson Boards prides itself on outstanding customer service and only the finest in recreational boarding and accessories. Free shipping is available on all surfboards, paddle boards, body boards and accessories throughout the continental USA.