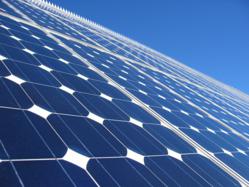 The oversupply in the solar materials and module market has created a 'perfect storm' of economic obsolescence that has affected the entire PV market
Boerne, TX (PRWEB) April 28, 2012
According to John Woolard, Managing Partner of Industrial / Complex Properties at the property tax consulting firm of Morrison & Head, LP, "The global shakeout in the solar industry supply chain – from polysilicon producers to PV module manufacturers – provides an opportunity for solar materials and equipment manufacturers to substantially reduce annual property tax cost through quantifying the economic obsolescence not being addressed by the tax assessor."
Greg Kort, PE, ASA, CMI, principal with the valuation firm RKN Energy Consulting, Austin, TX, states, "the unprecedented global decline in polysilicon and solar module prices, coupled with gross out-of-balance supply-demand metrics throughout the solar industry, indicates extraordinary economic obsolescence that should be factored into the assessor's market value equation. The oversupply in the solar materials and module market has created a 'perfect storm' of economic obsolescence that has affected the entire PV market, including both silicon and thin film."
"The adverse economic conditions affecting solar material suppliers and module manufacturers also impairs the asset value of existing privately-owned 'merchant' solar installations," adds Woolard. "For example, abnormal obsolescence of utility scale installations can be quantified through a comparison of reduced PV module replacement cost to the 'stranded' original costs to negotiate a lower assessed value."
The key to successfully reducing property tax cost for solar material providers, module manufactures, and operating solar installations is a thorough knowledge of the solar industry coupled with a technical understanding of the assessor's valuation process. A comprehensive assessment analysis that quantifies abnormal obsolescence supported by market data will consistently yield substantial savings that will continue to compound annually.
About Morrison & Head, LP
Morrison & Head, LP specializes in identifying, developing, and implementing innovative property tax savings initiatives exclusively for commercial and industrial clients. With an emphasis on long-term client relationships, quality service, and proven performance, Morrison & Head LP's 200+ years of collective commercial and industrial property tax experience has consistently generated proven results for our clients.
About RKN Energy Consulting LLC
RKN Energy Consulting LLC is a professional valuation firm located in Austin, TX that focuses on the appraisal of power plants, oil refineries, chemical plants, mines, and other heavy manufacturing infrastructure. RKN is headed by Gregory W. Kort, ASA.