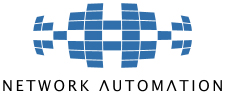 At its core, automation is all about increasing productivity without bogging down staff with additional responsibilities.
Los Angeles, CA (PRWEB) April 24, 2012
Network Automation, the premier provider of IT and business process automation software AutoMate 9TM, released the Top 6 IT pain points that face SMBs, outlining strategies to alleviate each challenge by streamlining operations and reducing cost through automation technology.
The pain points are derived from customer use cases, highlighting the unique challenges SMBs face each day that hinder productivity and stunt corporate growth. From big data and rapid report generation to cloud integration and executing scheduled system upgrades, automation addresses each concern simply and effectively through a no-code interface, without the need for additional IT staff or an increase in employee hours.
Network Automation's Top 6 IT Pain Points
1. SMB Pain: Distilling Big Data, Rapid Reporting – As data is more readily available from seemingly endless sources, businesses are mining metrics to make more informed decisions. Uncovering and organizing this large quantity of information is quite a substantial undertaking, straining resources and taking significant blocks of employee time.
How Can Automation Help? – Automation can quickly and easily locate the data you are looking for by setting a task to search parameters of your choosing. Once retrieved, the automation software will automatically generate reports in Excel (or any other formats of your choice), and send the finished report (via email or collaboration software) to appropriate staff members for analysis.
2. SMB Pain: Cloud Integration – Moving data and Apps from physical servers to the cloud can streamline almost any operation, making information more readily available to employees in and out of the office. However, making this transition takes time and IT resources that some SMBs just don't have.
How Can Automation Help? – The integration of processes and data is easily streamlined through automation. While some manual steps are still required, the majority of the movement from physical to virtual servers can easily be automated to cut cost and reduce hours spent.
3. SMB Pain: Continual System Upgrades and Maintenance – Unruly ways of tracking which team members have what programs, and what versions of programs, on their individual device can be a huge time waster – not to mention tracking the time frame of when each needs to be updated.
How Can Automation Help? – Automation can help manage each physical and virtual machines' update, knowing when to update each and automatically updating as instructed – even after hours so as not to disrupt the workflow.
4. SMB Pain: Internal IT Communications – Mission critical communications are constantly streaming in and out of business units – it's up to the IT department to keep things running smoothly. From managing email overloads and monitoring for spam and viruses, to governing privacy and regulating encryptions as well as setting up customer email campaigns and tracking email metrics, this job can be overwhelming for smaller IT departments.
How Can Automation Help? – Automation software can automate almost any email function seamlessly and without supervision. It can direct emails to the correct mailboxes, generate reports detailing metrics, and pull data from any campaign.
5. SMB Pain: Cost of IT – IT is often viewed as a cost center with a hefty presence on the company ledger. While extremely necessary from an operations standpoint, the department does not directly bring in profits, while at the same time spending money to solve internal challenges. To boil it down – they're under constant pressure to do more, with less.
How Can Automation Help? – Automation software allows the IT team to efficiently monitor almost every business process and provide on-demand reporting metrics to most departments including the breadwinner – sales. It also decreases overhead, working solo after hours or on weekends so staff doesn't have to.
6. SMB Pain: Regulating Ecosystem Connectivity – SMBs operate using many disparate systems that generally do not work with each other. It takes time and resources to make them "play well with others," requiring timely, manual work to integrate the multiple programs.
How Can Automation Help? – Automation software works as the middleman to translate and bridge the gap between programs. It can integrate disparate systems such as SQL-AWS, FTP file systems, order entry accounting, and more to speed up connectivity and keep things moving.
"We are under constant pressure to simultaneously integrate sophisticated processing capabilities for our physicians and staff, while maintaining quality standards of healthcare delivery and compliance reporting," said Anthony Santos, Business Office IT Manager, Los Angeles Cardiology Associates. "Automation allows us to perform efficiently under tight budgets, allowing our human resources to be fully engaged in additional actions critical to serving our patients."
"To be successful, SMBs must seek out ways to more efficiently manage operations with few resources," said Dustin Snell, founder and CTO of Network Automation. "At its core, automation is all about increasing productivity without bogging down staff with additional responsibilities. The technology's goal is to streamline business processes and liberate human capital so that an organization can provide better customer service, increase productivity, and capitalize on new revenue opportunities."
AutoMate 9's interface increases productivity and control of production environments. Its easy-to-use, no-code interface allows the platform to deliver value for every type of SMB user, from non-technical personnel to the experienced IT manager.
About Network Automation
Network Automation, Inc. is the mid-market leader in automation software that streamlines and integrates business processes without expensive programming. Founded in 2004 and based in Los Angeles, the company provides business process automation solutions to more than 10,000 small, mid-market, and Global Fortune 1000 clients across 60 countries. The firm's AutoMate and AutoMate BPA Server platform span automation development, deployment, and management with a drag-and-drop environment that substantially reduces the total cost of the automation lifecycle. Common uses include job scheduling, automated FTP/SFTP, batch processing, automated backups, scripting, automated testing, application integration, automated reporting, and more. Network Automation's customers include NASA, IBM, Kaiser Permanente, Verizon, FedEx, and many regional, state, and federal government offices. For more information, visit http://www.networkautomation.com.