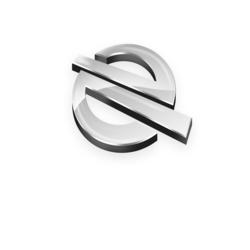 We have reduced hedge fund startup costs by 50-75%
New York, NY (PRWEB) April 24, 2012
John McCorvey III, Chief Executive Officer of Stonegate Capital Partners stated, "We see a tremendous opportunity in the fund formation space and our Hedge Fund In A Box service is the most innovative and cost-effective solution in the alternative investments industry." The firm provides a suite of hedge fund startup and operational services for hedge funds, private equity funds, real estate funds and ABL (Asset Based Lending) funds, creating domestic and offshore funds including master feeder funds and other complex fund structures.
McCorvey went on to say "The historical approach to establishing alternative investment vehicles, such as hedge funds, private equity funds, and real estate funds, involves a significant investment of capital resources and time. Start-up costs range from $50,000 to $200,000 and requires 6-9 months to establish. We have reduced hedge fund start-up costs by 50-75% and have streamlined the formation process such that we deliver our solution to clients within a few weeks."
The firm primarily caters to institutional traders, prop traders, investors, family offices, and other investment professionals who are looking to start a hedge fund and need a knowledgeable partner who can guide them through the process and deliver a turn key hedge fund solution.
Stonegate Capital Partners
Stonegate Capital Partners is an offshore and domestic hedge fund consulting firm, which specializes in the creation and operational management elements of offshore and domestic hedge fund products. With offices in New York and Atlanta, the organization provides unparalleled service to startup and emerging hedge fund managers. Leveraging its industry-leading Hedge Fund In A Box and PrimeOne solutions, the firm deploys a range of hedge fund services to its clients, including domestic and offshore hedge fund formation, fund administration, fund compliance, prime brokerage, marketing/ media, website development, and capital introduction.
Leveraging the firm's Hedge Fund In A BoxSM solution, the processes and costs of review, cost analysis and procurement are streamlined. Primary services, such as fund formation, prime services, fund administration, marketing and media, compliance, and capital introduction are provided through one firm. Through our Hedge Fund In A Box solution, the upfront and ongoing costs are reduced by as much as 50–75 percent when compared with the costs that would be incurred under the traditional market approach, while the timeline for launching a hedge fund can be as short as couple of weeks.