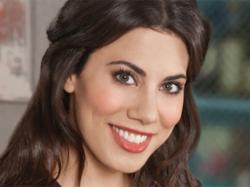 Early bird ticket prices for the Veggie U Food and Wine Celebration on-sale until June 1st!
Milan, OH (PRWEB) April 24, 2012
Tickets are now available online for the 10th Annual Veggie U Food and Wine Celebration, at the beautiful venue of The Culinary Vegetable Institute on July 21st, 2012.
Flavors of the World creates a context for each of the thirty+ guest chefs at the event's tasting stations to transport visitors to their favorite locales or to a region and cuisine style they might not otherwise get to experience. New this year is the addition of two gourmet food trucks, a fun trend happening around the country, as top chefs put their award winning restaurant menus "on the road" in city streets, parks and catered events. Chef Rocco Whalen, restaurateur and executive chef at Fahrenheit in Cleveland's Tremont neighborhood, who was also recently showcased on Food Network's Fat Chef series, will bring his "Short Rib 1" Fahrenheit Truck. In addition, gourmet food-truck operator Chef Chris Hodgson, who achieved nationwide recognition when he finished second on Food Network's "The Great Food Truck Race" this year, will bring the famous Hodge Podge truck showcased on the series. Hodgson recently opened Hodge's in downtown Cleveland with restaurateur Scott Kuhn.
Brett Davis of Vintner Select in Louisville, KY, will join the celebration in the role of Master Sommelier. The Court of Master Sommeliers was established to encourage improved standards of beverage knowledge and service in hotels and restaurants. There are only 118 professionals who have earned the title Master Sommelier in North America. He will hold wine classes with the goal of educating the guests on the nuances of fine wines.
This year's headliners include Chef Johnny Iuzzini (Judge on Bravo's Top Chef Just Desserts, James Beard award winning pastry chef, and author), and Claire Robinson, who combines her passions for food and television on The Food Network Challenge and on 5 Ingredient Fix, a Food Network series featuring delicious eclectic recipes made with five ingredients or fewer. The headliners showcase their many talents on the F&W Celebration demonstration stage, where attendees have the opportunity to get a real sense of their personalities and see the skill and artistry that is put into their creations.
Early bird Grand Tasting tickets are available until June 1, 2012, for $130 each ($150 from June 1 until the day of the event), with VIP Party tickets priced at $250, and $300 after June 1st. To purchase tickets and learn more about the event, visit http://www.VeggieUFoodandWine.com or call 419.499.7500. Sponsorship opportunities are available and food and wine vendor applications are also being accepted.
The Veggie U Food and Wine Celebration (F&W Celebration) is a unique opportunity to sample culinary masterpieces and wine pairings at the Culinary Vegetable Institute's rustic riverside retreat. The grounds are alive on this summer Saturday with the aromas and flavors of the world's best cuisine, food demonstrations, wine education and samplings, and the chance to contribute to a great cause through the unique offerings of the silent and live auctions. This annual fundraiser benefits Veggie U, a non-profit children's education program that teaches the importance of nutrition and sustainable agriculture by providing interactive lesson plans with a classroom garden kit to elementary schools and special needs students.
###
Supplemental Information
About Chef Johnny Iuzzini
Johnny Iuzzini, award winning pastry chef, hails from the Catskills in upstate New York.
A graduate of the Culinary Institute of America with twenty years of kitchen experience since the age of 15, he boasts a heavy list of experience at highly lauded dining locations such as The River Café in Brooklyn, NY, Daniel, Payard and Café Boulud in New York City.
Johnny's enrichment continued during a journey around the world in 1998 to study pastry at some of the finest patisseries in France including LaDuree under Pierre Herme. Chef Iuzzini was deemed "Outstanding Pastry Chef of the Year" by the James Beard Foundation in 2006, followed by accolades such as "10 Most Influential Pastry Chefs in America" by Forbes Magazine, "Best New Pastry Chef" by New York Magazine, and named one of the "Top Ten Pastry Chefs in America" two years in a row by Pastry Arts and Design Magazine.
Entwined in these notable rankings are several appearances on major network television shows including Martha Stewart, Paula Dean and Tony Danza, as well as being seen on Top Chef Chicago, The Today Show and Good Morning America. During the nine and a half years that Chef Iuzzini was the Executive Pastry Chef at Restaurant Jean-Georges, the restaurant had received four stars from the New York Times, as well as three Michelin stars, and was considered to be one of the world's 50 greatest restaurants. Iuzzini is the head judge of Bravo's culinary competition series Top Chef Just Desserts and the author of Dessert Fourplay: Sweet Quartets From a Four-Star Pastry Chef.
About Chef Claire Robinson
Claire believes the best dishes feature carefully selected fresh foods with distinct flavors and a straightforward cooking style that also promotes healthy and seasonal eating. Claire also joined Food Network's primetime lineup as the host of Food Network Challenge, bringing her culinary knowledge and passion for the iconic show to its brand-new set and providing minute-by-minute details of the thrilling challenges.
With a multi-ethnic background, Claire cites her French-speaking grandmother as a major influence on her love for food, a joy passed on through many generations. Born in Jacksonville, FL, Claire (and her family) spent time in St. Augustine, FL.; Houston; and New Orleans, but ultimately settled in Memphis, TN.
Claire graduated from the University of Memphis in 1999 with a B.A. in Communications. While in college, she worked at Maggie's Pharm, where she learned to appreciate the amazing flavors and scents of, and uses for, exotic herbs and spices — a love she applies to her cooking today. She gained behind-the-scenes media experience at Memphis's CBS affiliate, WREG-TV, and at WMC-FM radio. At Tiger Sports Properties, a sports marketing agency, Claire handled marketing for the University of Memphis' athletic department.
Despite enjoying her jobs, Claire realized she would never love another career the way she loved cooking. She decided to pursue her dream by moving to New York City and attending the French Culinary Institute; she graduated in November 2005. Along with being an accomplished private chef, Claire spent time working on culinary production teams for several cooking series, including Food Network's Easy Entertaining With Michael Chiarello and PBS's Everyday Baking for Everyday Food.
Aside from cooking, Claire enjoys a variety of unique sports including skydiving, boxing and slalom waterskiing. She currently lives in New York City.
###