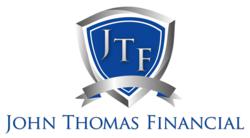 New York, NY (PRWEB) April 24, 2012
Does the recent spate of weak economic data and hesitation in the stock market point to a sharper contraction in the second quarter? That is what some economists have been saying, however, we continue to believe that market and economic conditions reflect nothing more than a temporary soft patch.
While it's true that a large majority of the economic surprises have been on the negative side, there is plenty of evidence to support the view that the economy will continue to log steady, albeit modest growth in the 2.0% to 2.5% range for the remainder of the year.
The main thing we are resting on to support this thesis is the fact that private credit growth continues to expand at a healthy pace. Total loans and leases at commercial banks are up by $300 bln versus last year. This indicates a willingness of households to take on debt and spend. Obviously that is key to supporting demand as government spending pulls back, which would otherwise be a very strong negative.
At the present time total household debt service payments as a percentage of disposable income are at their lowest level since 1994. This means that households' ability to take on more credit is as strong as ever.
Granted, we've seen some moderation in the economy in the first quarter, but that's probably weather related—a mild winter pulled a lot of demand forward that we would have normally seen further down the line. However, that is now equilibrating. From here on in we should expect to see normal seasonal consumption patterns very soon.
In addition, gas prices have been moderating and that is a significant positive. Interest rates remain low and mortgage refinance applications recently rebounded to the highest levels seen since early March.
Building permits, an important indication of future construction activity, surged to the highest level in nearly three years so that likely portends a pickup in housing related construction activity soon.
Given all these data we continue to believe that the current market swoon is indicative of a temporary soft patch. Growth will remain in the 2.0% to 2.5% range for the remainder of the year and that is not an environment that is negative for stocks. Indeed, given continued low labor costs, low inflation and low interest rates, the environment for stocks remains quite positive.
For timely insights, news, and commentary on economics and financial markets, visit the JTF Blog or join the John Thomas Financial community on Twitter and Facebook.
About John Thomas Financial
John Thomas Financial, a member of FINRA and SIPC, is an independent broker-dealer and investment banking firm headquartered in New York City's Wall Street district. Emphasizing a client-centric approach to managing all aspects of its business, John Thomas Financial and its affiliates offer a full complement of retail brokerage, private wealth management, and corporate advisory services tailored to the unique needs of its clients. The firm publishes the Fiscal Liquidity Index a unique daily indicator that looks at government spending and its impact on the financial markets, as well as John Thomas Financial Economic Outlook, a research report analyzing consumer sentiment, market outlook, credit cycles and dozens of other market influences. For more information on the firm, please visit: http://www.johnthomasfinancial.com.
IMPORTANT DISCLOSURES
THE INFORMATION PROVIDED IN THIS PUBLICATION IS FOR INFORMATIONAL PURPOSES ONLY. INVESTORS SHOULD CONSIDER THIS REPORT AS ONLY A SINGLE FACTOR IN MAKING THEIR INVESTMENT DECISION. THIS INFORMATIONAL REPORT IS NOT AN OFFER TO SELL OR A SOLICITATION TO BUY ANY SECURITY. THIS REPORT HAS BEEN PREPARED AS A MATTER OF GENERAL INFORMATION. IT IS NOT INTENDED TO BE A COMPLETE DESCRIPTION OF ANY COMPANY, AND IS NOT AN OFFER TO BUY OR SELL ANY SECURITY. ALL FACTS AND STATISTICS ARE FROM SOURCES BELIEVED TO BE RELIABLE, BUT ARE NOT GUARANTEED AS TO ACCURACY. BEFORE ACTING ON THE MATERIALS HEREIN YOU SHOULD CONSIDER WHETHER IT IS SUITABLE FOR YOU PARTICULAR CIRCUMSTANCES AND, IF NECESSARY SEEK PROFESSIONAL ADVICE INVESTMENTS INVOLVE RISK AND AN INVESTOR MAY INCUR LOSSES. PAST PERFORMANCE IS NO GUARANTEE OF FUTURE PERFORMANCE. TRADING AND INVESTMENT DECISIONS ARE THE SOLE RESPONSIBILITY OF THE READER.