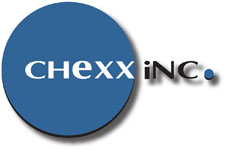 The onus of understanding the complex nature of payments in Russia is ours, which frees our clients to focus on the success of their endeavor, and it is working
Vancouver, BC (PRWEB) April 23, 2012
Chexx Inc., a company that specializes in sending high volumes of commission and incentive payments to beneficiaries around the world, announced today that they can facilitate mass electronic payments to Russia.
Russia is one of the fastest growing economies in the world, with an ever increasing adoption of electronic payments. Studies indicate that household income could triple over the next two decades, creating an enormous middle class consumer market. It's clear that market research companies worldwide are anxious to capture the opinions of this emerging consumer base, and are looking for the means to send payment to Russian panelists. What is also clear is that the local payments culture differs greatly from that of North America and Europe, and the intricacies involved in negotiating this new terrain proves too great a challenge for many companies.
In Russia, as with many other major and developing markets, Chexx Inc. helps companies overcome local payment challenges. Chexx Inc. clients can now send payments to affiliates, associates and panelists in Russia by providing outbound EFTs with the speed and efficiency that comes with precise knowledge of the local payments system.
This cutting edge service will be of particular interest to affiliate network managers and market research firms; both industries regularly send high volumes of payments to beneficiaries around the world. Chexx Inc's payments are fast; the recipients will receive funds in their own bank account, in their own currency, with no foreign currency exchange fees. From a cost perspective, they are much more economical than sending international wire transfers. Chexx Inc's local EFT services make a significant difference to the bottom line of companies that send a large volume of payments to Russia.
"The payment culture in Russia is tricky because of technological problems, and is further impeded by regulatory and security issues" notes Peter Sampson, VP of Corporate Development for Chexx Inc. "But with Chexx Inc. our clients forge right ahead without blinking an eye. The onus of understanding the complex nature of payments in Russia is ours, which frees our clients to focus on the success of their endeavor, and it is working."
How it works: Clients can fund an account with Chexx Inc. to send local electronic payments that are fast and affordable to payees in Russia. Our robust payment systems engine will complete each payment by interfacing with Russia's local payment system. Each recipient's bank account and tax identification information need only be provided once. A unique template number is assigned to each payment so that further local electronic payments may be sent to the same individual without storing sensitive bank account details. Electronic funds transfers are sent locally and do not incur the high fees associated with international wire transfers. They are fast, elegant and affordable no matter where you are based.
About Chexx Inc.:
With full service offices in Europe and North America, Chexx Inc. serves the payment disbursement needs of market research companies, international payroll, sales organizations and affiliate marketing networks around the world. For over 17 years they have specialized in providing timely, convenient and cost-effective payouts with excellent results. Chexx Inc. maintains a large network of regional banks to provide payment coverage in over 100 countries. They focus considerable resources on technical integration and relationship management with each of their banking partners resulting in stable global coverage with built in redundancy in key regions. For more information, please visit http://www.chexxinc.com.