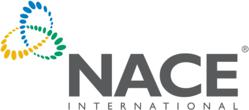 Houston, TX (PRWEB) April 24, 2012
Corrosion is a pervasive problem that costs 3% or more of GDP for most developed nations. Sustainable solutions exist and the World Corrosion Organization (WCO) has dedicated April 24, 2012 to raising awareness about the impact of corrosion on people, infrastructure, economies, and the environment, and what can be done to prevent and control it. This year 27 organizations worldwide will host activities to inform representatives from industry, government and academia about corrosion control options and the savings at stake for countries who implement proactive efforts.
In 2012, the WCO has specifically dedicated its resources to focus on the growing problem of corrosion in water and waste systems. According to data from the United Nations, more than 2.5 billion of the world's 7 billion inhabitants do not have access to potable water. While most of them are in underdeveloped countries in Africa, Asia and South America, there are portions of more developed nations where potable water does not exist, is in very limited supply, or is subject to contamination from natural impurities such as arsenic and excessive solids, pollution of surface and waters caused by man-made contamination from industrial wastes, hydrocarbons from ruptured pipelines and/or well contamination, or even raw sewage.
In the U.S. alone, the direct cost of corrosion in water and waste water systems was estimated to be $40 billion according to a 2002 report commissioned by the Federal Highway Administration; today that amount is estimated to be $53 billion.
Global activities taking place on Corrosion Awareness Day will educate and inform policy-makers and the general population of the risks involved in failure to prevent corrosion. NACE International, the world's largest organization dedicated to corrosion control, will meet with members of the U.S. government about the costs of corrosion during a 3-day event including a briefing with U.S. legislators on Capitol Hill on May 31, 2012.
ABOUT NACE INTERNATIONAL
NACE International, The Corrosion Society, based in Houston, Texas, has 28,000 members in 110 countries. It is recognized worldwide as the largest professional association dedicated to protecting people, assets, and the environment from the impact of corrosion. It was founded in 1943, and offers technical training and certification programs, conferences, industry standards, reports, publications, and software to prevent and mitigate corrosion.
ABOUT World Corrosion Organization
Founded in 2006 by the Australasian Corrosion Association, the Chinese Society for Corrosion and Protection, the European Federation of Corrosion, and NACE International – The Corrosion Society, the WCO is an international association of societies and organizations involved with corrosion management and control. WCO members meet on a regular basis to work on important initiatives to minimize the effect of corrosion in every country. To help achieve its goals, the WCO was granted Non-Governmental Organization status by the United Nations Department of Public Information Non-Governmental Organization Section.