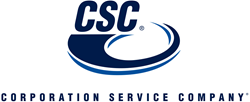 CSC will offer strategic insight on emerging infringement trends and provide guidance on ways to better monitor and enforce brand rights.
Wilmington, Delaware (PRWEB) April 24, 2012
Corporation Service Company® (CSC®), a leading global provider of brand protection services, will showcase its expertise and advanced solutions at the 134th annual meeting of the International Trademark Association (INTA), scheduled for this May 5-9 in Washington, D.C.
CSC's brand protection specialists will be on hand at the event to meet with representatives of U.S. and international corporations and law firms, offering strategic insight on emerging infringement trends and providing guidance to companies and their legal advisors on ways to better monitor and enforce their brand rights.
This year at INTA, CSC's main areas of focus will include:

Domain Management: Helping brand owners identify and register the right domain names with guidance from our Brand Advisory Team—enabling them to achieve long-term intellectual property protection, revenue growth, and cost-reduction goals.
Social Media Username (Vanity URL) Registration: Proactively registering and maintaining branded usernames ("vanity URLs") on our clients' behalf at key social media sites, as well as new and emerging sites.
Monitoring Services: Prioritizing brand infringement threats for our clients with our proprietary monitoring technology (Domains, Social Media, New gTLDs, Trademarks and Internet), and helping them take action through our robust case management system.
Nearly 10,000 intellectual property professionals are expected to turn out for this year's INTA meeting, making it one of the world's premier intellectual property forums. CSC has been a featured presence at INTA for nearly a decade, and every year more and more corporations choose to entrust their brand protection needs to us.
While at INTA, be sure to visit CSC at the Walter E. Washington Convention Center, Booth 309. To arrange a meeting with a CSC staff representative in advance of the event, please visit http://www.cscglobal.com/inta
About CSC
Founded in 1899, Corporation Service Company® (CSC®) provides business, legal and financial services to many of the world's largest companies, law firms and financial institutions. An ICANN-accredited domain name registrar since 1999, CSC is the trusted partner of more than half the 100 Best Global Brands (Interbrand®) and the customer approval leader for domain name services (World Trademark Review, 2010). CSC has an end-to-end solution for every brand protection need, from strategic domain registration and online monitoring to digital certificates and trademark screening. Visit http://www.cscglobal.com today to learn more.