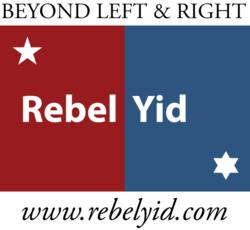 I write to learn, not to teach. Sometimes new ideas evolve from combining two other seemingly unrelated ideas. For me that is the intellectual jackpot.
Macon, GA (PRWEB) April 26, 2012
Rebel Yid blogger Henry Oliner celebrates his fifth consecutive year after posting over two thousand entries. Postings are focused on economics, politics and Jewish issues. Henry Oliner has been published in American Thinker, The Macon Telegraph, and by numerous bloggers.
Rebel Yid claims to be "Beyond Left and Right". It may seem an audacious claim, Oliner, the head writer and chief contributor, noted, but it is simply a claim that the ideas have to stand on their own merit. Words like 'liberal' and 'conservative' have become pejorative; minds close instead of opening when they see or identify with those labels.
In a world of millions of new economic blogs and political blogs, Oliner claims Rebel Yid is different for three reasons:
"I am able to blend real work experience with the theoretical." Henry Oliner has run steel, scrap and fabricating companies with hundreds of employees. He also sites on the board of the local Suntrust Bank and the Anti Defamation League (ADL) of the Southeast. "I get to see firsthand the impacts of poorly thought out economic policies and regulations, the giant chasm between the intention and the results."
Next, Henry synthesizes his real world experience with an appreciation for the theories and intellectual justifications of courses of actions. In addition to his B.S. in economics from the University of Pennsylvania Wharton School he continues to read a substantial volume of new developments in economics, sociology, history and other social sciences.
Lastly, Oliner has a love of writing. "I relish the discovery of a phrase that captures a thought in a memorable way. When I find them in other blogs or articles I share them, often with other comments. Occasionally I find memorable phrases at my own fingertips."
"I write to learn, not to teach. Sometimes new ideas evolve from combining two other seemingly unrelated ideas. For me that is the intellectual jackpot."
Rebel Yid has attracted readers across the country and around the world. The name was originally used as a working title for a book about growing up Jewish in Macon, Georgia. "When the blog was started it seemed appropriate for the objective of combining ideas that most readers would not normally associate together. I get bored very quickly reading viewpoints from only one side of the aisle. In fact I resent the proposition that the discussion of political opinions fits on any two dimensional scale."
Gary Meyers, president of The Meyers Group in Arizona, is an economist and Senior Portfolio Manager, said "I spend a lot of time doing research. Nonetheless, the Rebel Yid blog seems to regularly make observations and find interesting perspectives that I had not previously considered. It is a must read -valuable addition to our daily and weekly research."