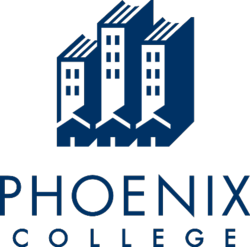 We're trying to harness the energy and enthusiasm of middle school kids and channel it into leadership roles. --Raul Pina, Leadership Coach for the Cartwright District, Conference Co-founder & Organizer
Phoenix, AZ (PRWEB) April 25, 2012
Phoenix College, Raul H. Castro Institute and Cartwright Elementary School District will present the "Dare2Dream" Youth Leadership conference Saturday, April 28, 2012. For the first time, the conference will be held on the campus of Phoenix College, allowing additional students to participate.
Students from Phoenix Elementary, Isaac, Glendale and Alhambra districts will join students from Cartwright Elementary this year. In all, close to 500 middle school students and 150 parents are expected to attend the 3rd annual event.
"We're trying to harness the energy and enthusiasm of middle school kids and channel it into leadership roles," said Raul Pina, leadership coach for the Cartwright District and a conference co-founder and organizer. "We started this conference on the campus of Castro Middle School and we wanted to expand it to impact more kids and families in the area."
Ofelia Canez, director of the Raul H. Castro Institute, said the decision to move the event to the PC campus will broaden its impact and expose more students to higher education.
"It's crtical to start this type of programming at the middle school level and even younger," she said. "Helping them reach their potential and acquire a credential supports the national agenda of economic prosperity."
The event will include welcoming remarks from Phoenix College President Dr. Anna Solley, a keynote presentation from a well-known local television anchor, student and parent break-out sessions, campus tours, and a community agency fair.
This year's keynote speaker will be Catherine Anaya, an anchor with CBS Channel 5. Anaya is a three-time Emmy award winner and as a health reporter helped launch the breast cancer awareness program called Buddy Check. She also is a proud mother of two children and founder of the Sisterhood of Super Women.
The students also will be treated to a video message from Henry Cejudo, who became the youngest American wrestler to win an Olympic gold medal at the 2008 Olympics in Beijing, China. Cejudo, who attended Maryvale High School, has a compelling life story detailing his determination to realize his goal of becoming an Olympic wrestling champion.
They will also see a video of the life story of former Gov. Raul H. Castro. Gov. Castro is the only Arizona governor of Mexican-American descent and his story of rising to prominence as a politician and U.S. ambassador from humble beginnings has been used to motivate children throughout the state.
The student workshops will cover themes ranging from "Making your college dreams come true" to "Financial Aid 101."
This year's conference will include a research component to measure the impact of the program in helping students transition from middle school to high school and college. Students will be able to stay connected throughout the year via social media and community involvement activities.
For more information, contact Ofelia Canez at (602) 285-7524 or Raul Pina at (602) 568-0944.
Phoenix College is one of the 10 regionally accredited Maricopa Community Colleges.