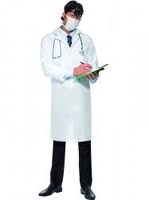 Case reports and case series have reported leukemia in individuals exposed to benzene
San Diego, CA (PRWEB) April 24, 2012
The media spotlight is often a double-edged sword. No one knows this better than Mark Majors. And yet, gossip and rumor-mongering aside, the real story here is being overlooked according to Sean Burke of AttorneyOne.
In February 2012, US Judge Bob Wortham, 58th District Court, signed an order dismissing all claims relative to the Benzene Lawsuit filed by Mark Majors alleging that he developed cancer because Texaco and other companies negligently exposed him to benzene. The lawsuit was filed in October 2010, in Jefferson County District Court by Mark Majors and his wife Sylvia. According to the lawsuit, the plaintiff worked at the Port Neches chemical plant through the late 1970s and "was occupationally exposed to various toxic and carcinogenic chemicals, including but not limited to, benzene, benzene-containing products and other carcinogens." The lawsuit mentions that "as a result of such exposure, Majors developed multiple myeloma, a deadly cancer". The claims were dismissed after defendants argued that the plaintiff was refusing to non-suit them despite a settlement agreement (case no. A188-591).
Benzene is a petroleum product, originally manufactured from coal tar that is used as a component in multiple industrial and consumer products. According to the National Toxicology Program of the U.S. Department of Health and Human Services, benzene is known to be a human carcinogen based on sufficient evidence of carcinogenicity from studies in humans. Case reports and case series have reported leukemia (mostly acute myelogenous leukemia, also known as acute myeloid or myelocytic leukemia) in individuals exposed to benzene.
AttorneyOne.com, a recognized authority on law, can provide helpful advice and simple solutions including how to get in contact with legal counsel so that, in case of Benzene severe adverse effects, someone can easily and inexpensively deal with it. As Mr. Burke, director of Media Relations for AttorneyOne.com, added, "What all this information really illustrates is that threat from Benzene remains. For that reason, our focus should squarely fall on getting the word out and assisting people in finding the right legal assistance."
According to the Consumer Product Safety Commission (CPSC), products containing 5% or more by weight of benzene are considered hazardous and require special labeling.
AttorneyOne.com has further information on Benzene lawsuits including how to get in contact with legal counsel.
Headquartered in San Diego, CA Attorney One was founded in 2004 and is not a law firm. They offer a nationwide legal service which helps consumers find the best representation for their legal needs. You can learn more about Benzene at our website. You can also find us on Facebook at http://www.facebook.com/AttorneyOne. Checkout earlier news from us at http://www.prweb.com/releases/2012/4/prweb9429066.htm.