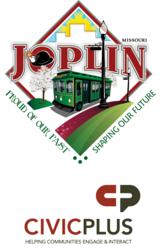 Joplin, MO (PRWEB) April 24, 2012
WHAT:
The eyes of the nation have been watching the southwest Missouri community of Joplin since it was hit by one of the deadliest tornadoes in U.S. history nearly a year ago. Recovery is going strong in many areas. Government website developer CivicPlus will assist the City of Joplin by hosting a weekend Hackathon to create new website technology and design features focused on community engagement and emergency management for citizens and all who visit Joplin's official website.
BACKGROUND:
Teams of developers and designers will compete to create a new official government website for the City of Joplin, offering a citizen engagement model that can be utilized by cities and counties around the world.
Winning teams will receive prizes and recognition for assisting this growing community as it continues to foster communications and provide services to residents in a significant time of rebuilding. CivicPlus has designed more than 1,100 government websites serving 42 million citizens across North America and Australia, and has a history of helping local governments prepare for and manage communications during emergencies.
WHEN:
Friday, April 27 – Sunday, April 29
5 p.m. Friday, April 27: Kick-off Celebration
2 p.m. Sunday, April 29: Competition ends; Judging begins
5 - 6 p.m. Sunday, April 29: Awards Presentation
WHERE:
Joplin City Hall (use west entrance)
602 S. Main Street
Joplin, MO 64801
INTERVIEW OPPORTUNITIES:
Emcee: Mayor Melodee Colbert-Kean, City of Joplin
Judges: Steve Ressler – Founder, GovLoop.com
Mark Morris – Director, Information Systems, City of Joplin
Steve Russell—Chief Technology Guru, Joplin Chamber of Commerce
Brian Rempe, Chief Technology & Strategy Officer, CivicPlus
Hackathon Participants: 9 teams with 32 members