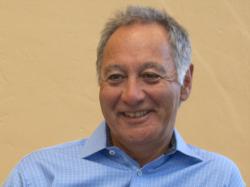 Fuggetta will be presenting with Restaurant.com on "Advocacy is Delicious: Turning Restaurant.com Advocates into a Social Marketing Force."
San Carlos, CA (PRWEB) April 24, 2012
Rob Fuggetta, founder & CEO of Zuberance, will be a guest speaker at the Word of Mouth Marketing Association's WOMM-U Event in Chicago, Tuesday, May 8 at the Radisson Blue Aqua Hotel. Fuggetta will be presenting with President and Chief Marketing Officer of Restaurant.com, Christopher Krohn. Their session is titled, "Advocacy is Delicious: Turning Restaurant.com Advocates into a Social Marketing Force."
Restaurant.com is the leading provider of restaurant savings nationwide. The company offers the best deal on every meal at more than 18,000 restaurants nationwide with nearly 50,000 daily gift certificate options. Restaurant.com has helped customers save more than $2 billion since the Arlington Heights, Ill.-based company was founded in 1999. Restaurant.com will describe how they've created a thriving group of tens of thousands of Advocates and how they're energizing these Advocates to spread positive Word of Mouth and drive sales.
The conference will be hosted by the Word of Mouth Marketing Association (WOMMA), the leading trade association in the marketing and advertising industries that focuses on word of mouth, consumer-generated and social media platforms -- or marketing techniques that include buzz, viral, community, and influencer marketing, as well as brand blogging.
To register for this event, visit http://womma.org/womm-u.
Rob Fuggetta is the founder and CEO of Zuberance, a brand advocacy technology company, and a leading advocacy expert and author. As Zuberance CEO, Rob is ultimately responsible for all aspects of the company's business including product, engineering, operations, customer success, and sales and marketing. Rob is a 20-year veteran of Silicon Valley who has played a leadership role in three start-ups including Genuity, which went public in June 2000. Rob was formerly a partner at Regis McKenna Inc., the legendary Silicon Valley marketing and communications firm, where he co-led the global Apple business. Rob is the author of "Brand Advocates: Turning Enthusiastic Customers into a Powerful Marketing Force," to be published by John H. Wiley, Inc. in June 2012.
About Zuberance
Zuberance is the leading social media marketing company focused on Brand Advocates. Zuberance's award-winning brand advocacy solution enables companies to systematically identify and energize their highly-satisfied customers (AKA "Brand Advocates"), driving measurable increases in referral leads, recommendations, and revenues. For more information, visit http://www.zuberance.com or follow Zuberance on Twitter @zuberance.