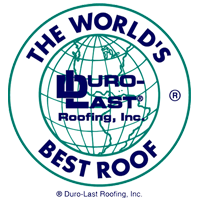 Industrial roofing should be strong and sturdy. We wanted the website to give that same feeling of quality industrial materials designed to hold up against heavy abuse
Nashville, TN (PRWEB) April 24, 2012
For those needing more information on commercial and industrial roofing solutions, the Roofing Solutions Inc. website brings together years of experience with detailed information on high quality construction materials. Commercial roofing requires another level of manufacturing and quality, it is one of the most important and necessary means of protecting your product from the natural elements. Most projects are going to be expansive and represent a large investment for the company or business. When making such investments it is important to work with knowledgeable experts who not only want to provide a great service but also educate their clients on their product.
"We want clients to know that a lot of research is going into creating the best roof solution for their given situation. A visit to the website will show you that not only do we have an excellent track record of quality production, but we also have a proven system that works to find the right fit for each project," said Roof Solutions owner Jim McGraw.
Designed with the commercial roof in mind the straight lines of the site are representative of a simple yet effective and functional industrial strength roofing solution. Commercial and industrial roofing lacks most of the flair you are going to see with conventional residential covering. These roofs are designed to span large areas, hold up against the harshest of weather, but most of all, to have an extensive lifetime. The Roofing Solutions open web design was constructed on the Drupal engine - content is easy to find and the administration of the site is simple. If product knowledge or project examples need to be updated it can all be accomplished effortlessly through Drupal's user friendly content management system.
"Industrial roofing should be strong and sturdy. We wanted the website to provide the same feeling of quality industrial materials designed to hold up against heavy abuse," said Horton Group designer Jason Hapney. "In one word, I would say the design is solid."
A large portion of the Roofing Solutions site is dedicated to product detail. From the Products menu visitors can learn more about the Duro-Last roofing system, which Roofing Solutions uses to construct each roof they design. "Materials play a big part in industrial roofing. These roofs are constructed to not only to last but to provide other benefits like savings on energy costs, said McGraw. "We have been working with Duro-Last for 16 years and felt the website was a good way to educate customers on the quality of the product." This section also focuses on EXCEPTIONAL Metals, which work to support the variety of that come into play when designing single-ply roofs. If customers feel the need to check out examples of Roofing Solutions' previous work they can find a laundry list of previous clients on the Projects page. The webpage is also loaded with high resolution images that provide customers with some visual evidence as to the quality construction that goes into each roofing solution.
The experts at Roofing Solutions Inc. began their career as roofing installation inspectors - customers can be assured, when it comes to quality commercial or industrial roofing they are meticulous and thorough. They are one out of eight Elite Level Duro-Last contractors in the states of Tennessee and Kentucky and have also received multiple awards for their production, quality, and professionalism. At the Roofing Solutions Inc. website you can find more information on the services they offer including: new roofs, metal roofs, and preventive maintenance.
For more information on Roofing Solutions Inc. and their services contact them at 502-231-5298 or reach them toll free at, 1-800-625-5003.