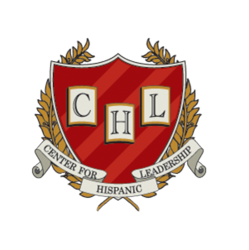 Relationships with Hispanics can be achieved and opportunities realized with the appropriate training and certification that focuses on effectively communicating with Latinos in culturally authentic ways.
Irvine, California (PRWEB) April 30, 2012
Following a special report released earlier this month by Nielsen, in which Latino buying power is projected to reach $1.5 trillion by 2015, the Center for Hispanic Leadership (CHL) has announced further expansion of its Business Consulting Services under its new Brand Development Framework to include banking, insurance and finance – industries where there is tremendous opportunity for growth with the Hispanic community.
The Nielsen report, titled The State of the Hispanic Consumer: The Hispanic Market Imperative, notes that many companies and industries are just waking up to the new opportunities represented by this burgeoning market, and to the unique language, culture, and other group dynamics that need to be addressed. For example, the study cites Latino usage of technology and consumption of media, which are quite distinct from the general marketplace.
"The information in this report confirms CHL's own research in this area, which recently looked at the issue from another angle: the banking and finance industry," said Glenn Llopis, Founder/CEO, Center for Hispanic Leadership. "Though more than half of Hispanics expect to improve their financial situation over the next year, we as a group tend not to look much further than that. This is a great opportunity for the financial industry to step up and help educate the community about everything from long-term financial investment and retirement planning to everyday banking and insurance needs."
Chris Mendoza, Assistant VP of Multicultural Marketing at Mass Mutual, concurs: "Our ongoing national research studies on Hispanic families and business owners show that, even with an improving financial situation, 33% of Hispanics named finances as their #1 stress. Though Hispanics are motivated to provide for their family, money is not a subject they grow up learning about from family. The lack of financial literacy in the culture adds to the stress."
According to CHL, education is key on both sides. Banks and other financial institutions can do much to improve the financial literacy of Hispanics, while at the same time becoming culturally literate themselves. That means understanding that conventional banking and financial planning may not be part of the traditional Hispanic upbringing – which helps to explain the $53 billion attributed to "unbanked" Latino households. In fact, the financial literacy gap is so pronounced that only one-third of Hispanic High Net Worth Individuals (HHNWI) have a financial plan or plan for retirement.
CHL further notes that the lack of financial literacy extends to insurance, which is not mandatory or necessarily needed in most Latin American countries, and therefore its important role in U.S. society is not widely understood or accepted. "Whatever the industry," says Glenn Llopis, "relationships with Hispanics can be achieved and opportunities realized with the appropriate training and certification that focuses on effectively leveraging Latinos in the workplace and communicating and marketing brands in authentic ways that resonate with the community."
Adds Chris Mendoza, "Companies must show they understand and care about Hispanics and the challenges they face, as individuals and as a community. Even their financial relationships are considered extensions of family; they're looking for someone who understands what's keeping them up at night and someone they can trust to take care of those needs."
The Center for Hispanic Leadership can help companies reach the increasingly important but overlooked bilingual/bicultural Hispanic majority. Its Business Consulting Services are specifically designed to address the unique needs experienced in industries such as retail, media & entertainment, telecommunications, banking and finance. Among the many services available are those to build corporate strategies, develop brands and thought leaders, and align products and services to Hispanics, whether through social media, mobile devices, or general web presence.
As a starting point, CHL has developed a new white paper entitled, "UNLOCKING THE HISPANIC "SUPER CONSUMER" OPPORTUNITY: What Top-Tier Industries Are Telling Us About Building Relationships Through Social Media, Mobile Solutions, Big Data, Interactive Technology and Online Marketing."
For more information, contact CHL Director of Client Relations, Annette Prieto at 949-387-2609 or via email at aprieto@centerforhispanicleadership.com.