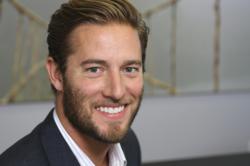 I would like to express how proud I am of the team here at Source and the huge part that they play in our collective success
Irvine, Calif. (PRWEB) April 24, 2012
Source Consulting, an innovative logistics solutions provider, announces President Luke Kupersmith as a semi-finalist for the Orange County Ernst & Young Entrepreneur Of The Year 2012 Award.
The award recognizes outstanding entrepreneurs in the Orange County community who demonstrate excellence and extraordinary success in such areas as innovation, financial performance and personal commitment to their businesses and communities. Kupersmith was chosen by a panel of independent judges as one of 28 semifinalists selected from more than 70 nominations.
"It's unexpected and exciting to be considered for this award," said Kupersmith. "Although this recognition is designed to honor an individual, I would like to express how proud I am of the team here at Source and the huge part that they play in our collective success."
Since 2004, Source Consulting has been helping companies with high shipping volumes to reduce transportation costs and streamline the logistics process. Under Kupersmith's leadership, Source Consulting secured a 743% growth between 2007 and 2010 and has become one of the leading transportation and logistics companies in the country, recently being named as one of Inc. Magazine's "500 Fastest Growing Companies."
Kupersmith has led the formation and development of two now-successful companies, including online clothing distributor, Blankstyle.com. Previous to his entrepreneurial ventures he gained experience working as a financial advisor to small businesses and wealthy individuals.
Finalists will be named in May, with awards being presented at a special gala on June 7, 2012 at the St. Regis Resort in Laguna Niguel, Calif.
ABOUT SOURCE CONSULTING
Source Consulting is a privately owned logistics consulting and cost management solutions provider that applies relevant transportation software technologies and shipping cost reduction services within the parcel and freight industries. Recently named to Inc. Magazine's "500 Fastest Growing Companies" list, Source's headquarters are located in Irvine, Calif. For more information, please visit http://www.sourceconsulting.com