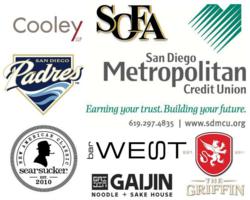 San Diego, CA (PRWEB) April 24, 2012
SOFA -The Society for Financial Awareness, a 501(c)3, Non-Profit, Educational, Speaker's Bureau dedicated to eliminating financial illiteracy in America is hosting their first annual event for financial literacy month.
"Why Dollars Need to Make Sense" will be taking place on Wednesday, April 25, 2012 from 5:30-7:30pm at the Cooley, LLP offices in UTC. We have a great speaker lineup, including: Bob "Sully" Sullivan, San Diego radio veteran and host for 15 years of the nationally syndicated Television & Radio Program - "THE BIG BIZ SHOW" as seen on the Biz Television & FOX Business Networks and heard on the CBS Radio, Armed Forces Radio and Business Talk Radio Networks and the host of "THE COALITION," heard weeknights on FM NEWS & TALK 95.7 AND AM600 KOGO - "We are San Diego!", The Superintendent of San Diego Unified School District, Bill Kowba, Mayoral Candidates Bonnie Dumanis, Carl DeMaio and David Cardon and of course, the CEO and Founder of SOFA, Jim Chilton. This event will be a time for these community leaders to discuss the need for financial literacy programs in our community, what programs are currently available, and future action plans to help with SOFA's Mission of emboldening people to take charge of their finances.
This event "Why Dollars Need to Make Sense" is also structured, not only as an awareness event, but also a fundraiser for San Diego Unified School District. SOFA will be conducting a raffle throughout the course of the event to raffle off the donations we received from great groups like: The West Group, for their venues: Bar West, Gaijin Noodle & Sake House, and The Griffin. The Restaurant Searsucker, and the San Diego Padres. It is so refreshing to see the amount of support local San Diego venues have for community initiatives like financial literacy and general education!
SOFA is also recognizing San Diego County Metropolitan Credit Union for their generous donation and dedication to continuing financial education in their community. It is with their commitment to community advancement and continuous strives to actively participate in the betterment of the citizens of San Diego County that we are able to look back and say, "Yes, we're moving forward." They are definitely fulfilling their motto of "Building Futures".
Don't miss out this great event, come hear our fabulous speakers, enjoy some great samples from local eateries and have some fun working with the groups for the advancement of financial literacy.