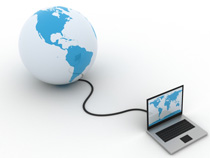 "We're very excited about this new collaborative venture with FDLI," said RegLink partner, Ansis Helmanis.
Washington, DC (PRWEB) April 24, 2012
The Food and Drug Law Institute (FDLI) and RegLink News today announced the signing of an agreement to enhance the information provided by FDLI to its membership concerning regulatory developments in China and Brazil. Under the terms of the agreement, RegLink News will assist FDLI in populating the Institute's recently revamped website that includes a new International section. The coverage provided by RegLink News will include new laws, regulations, guidance, and other key developments in both countries.
RegLink News, a subsidiary of RegLink Associates LLC, is a relative newcomer to the established life sciences news arena, but is rapidly becoming the "go-to" source for international regulatory, commercial, reimbursement and health technology news with its comprehensive, succinct, linked-to-source coverage. RegLink publishes two e-weekly newsletters, the Global Drugs and Biologics Update and the Global Medical Device Update, that provide a weekly round-up of the "What's New" worldwide.
FDLI's partnership with RegLink will bolster the organization's international profile as it prepares to venture into Brazil later this year to hold its first ever conference in South America. The conference, entitled "U.S. & Brazil: Navigating New Frontiers in Pharmaceutical, Medical Device and Food Law and Regulation" will be in São Paulo on September 10th and 11th. "We're very excited about this new collaborative venture with FDLI," said RegLink partner, Ansis Helmanis. "They are focused on expanding the scope of services for their members to cover important new markets such as Brazil and China, and we're pleased to be able to assist in this new endeavor."
About the Food and Drug Law Institute:
The Food and Drug Law Institute(FDLI), founded in 1949, is a non-profit membership organization that provides a marketplace for discussing food and drug law issues through conferences, publications and member interaction. FDLI's Mission is to provide education, training, and publications on topical food and drug law; act as a liaison to promote networking as a means to develop professional relationships and idea generation; and ensure an open, balanced marketplace of ideas to inform innovative public policy, law, and regulation.
About RegLink:
RegLink Associates, LLC is an online publisher of two e-weekly Global Updates that provide a round-up of the previous week's regulatory, clinical, reimbursement, commercial and health technology assessment developments worldwide. Its Global Drugs and Biologics Update and Global Medical Device Update aggregate the "What's New" from major markets around the world by country, region and topic with links to source documents and brief translation of title and content. RegLink offers a free 30-day trial to its Updates.