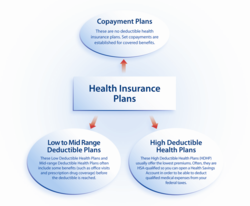 Santa Rosa, CA (PRWEB) April 25, 2012
KQ Insurance Services announced today the launch of a new webpage that provides consumers an easy-to-follow shopping guide for understanding different types of health insurance plans. Along with simplified and easy-to-understand language, the new webpage includes an info-graphic that gives a visual layout of the different types of medical insurance types so shoppers can save time finding the right medical plan.
"We don't just want to sell a popular plan. We want to help each customer find the plan that's ultimately right for them and their health insurance situation." said John Hansen, CEO of KQ Insurance Services.
Probably, the #1 question that callers ask about has to do with understanding how the different health insurance plans work. Ultimately, consumers want to know how much something costs and what benefits they'll receive. Who wouldn't want the most coverage for the cheapest price? Since people's needs vary, the webpage on the different types of health insurance reviews how to find the "best plan" based on the medical services that a person needs most, and the budget level they want to work with.
In creating the info-graphic for different types of health insurance, KQ wanted to use terms that people ordinarily use to find health insurance. They needed to know how people are talking about health insurance when they are searching for it. With that, the company put a lot of thought into generalizing the different types of medical insurance plans into Copayment Plans, Standard Deductible Plans, and Deductible with HSA Plans. After some careful research, however, they decided to instead label the categories as Copayment Plans, Low-Mid Range Deductible Plans, and High Deductible Health Plans. They changed the categories partly due to the fact that "High Deductible Health Plan" or HDHP Plans have become an increasingly popular term in the last few years.
The new info-graphic display can be used as a general reference for different types of health insurance. It is not limited to one insurance carrier's set of plans. This makes shopping for affordable medical insurance even easier for people who want the big picture.
About KQ Insurance Services
Since 2005, KQ Insurance Services has ranked as one of the top online individual and group health insurance agencies. The company consists of benefits specialists who provide personalized insurance services to individuals and businesses needing assistance with enrollment, quotes, and health plan questions.