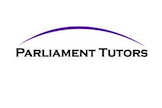 With such great saturation in the home tutoring industry, it is important to add value in all ways possible.
Miami Beach, FL (PRWEB) April 24, 2012
Unable to secure a job after graduating from New York University in 2009, David Greenberg took a $5,000.00 loan from his mother to create a website and learning materials for his new business idea. He recruited a talented, ready-to-work staff of tutors and founded Parliament LLC dba Parliament Tutors. Parliament Tutors offers private, in-home and online tutoring and test preparation for students in elementary school through college as well as support for all standardized exams from the SAT to MCAT.
With no marketing budget, Parliament employed a content-based campaign. Greenberg and his team prepared articles on compelling topics, for example: Deciding Whether to Take the GMAT or GRE or How to Study Vocabulary for Standardized Exams. They secured guest columns and features on popular education sites where the articles got published accrediting Parliament with a link. The team simultaneously leveraged tutors' local presence creating a digital footprint for each consultation center by listing it in free local directories, including Yelp, MerchantCircle and Google Places.
Greenberg started Parliament Tutors out of his New York City apartment and later moved to Miami Beach where he continues to be involved in day-to-day operations. Parliament currently employs four full-time employees and over 500 tutors as independent contractors.
In 2011, the private tutoring service served thousands of students from across the country as well as dozens of charter schools, academic support programs and philanthropic organizations. Sales revenue from in-home and online tutoring totaled $375,000.00.
There is no commitment, deposit or fee before a student meets with his or her tutor. "The first lesson is to ensure compatibility and confidence with one another," explains Greenberg. "With such great saturation in the home tutoring industry, it is important to add value in all ways possible. We offer students a risk-free first lesson, provide free learning materials online and undercut market prices. We do everything we can to add value to the user experience."