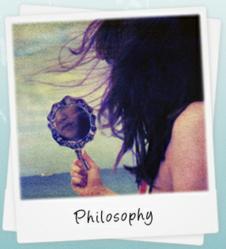 I have been doing Electrolysis for over 40 years and laser over 15 years at Skin Laser Studios.
New York, NY (PRWEB) April 24, 2012
Marta Rodriguez – the 40 year skin care expert who has owned and operated Skin Laser Studios in New York City for over 15 years – has been asked many skin care questions over the years and decided to tackle one of her most frequent queries.
Is Laser Hair Removal more effective than Electrolysis?
"I have a unique perspective attempting to compare both treatments as I have been doing Electrolysis for over 40 years and laser over 15 years at Skin Laser Studios," said Marta Rodriguez.
"In my opinion both are very effective but each has limitations."
Professionally, Marta has been involved with permanent hair removal for over 40 years. She developed coarse black hair on her face, chest and abdomen due to a thyroid condition when she was 13.
Thirty years ago, there were very few practitioners with experience or legitimate training in electrolysis. Doctors knew very little about electrolysis, and cared about it even less. She went to many electrologists without much success, but realized that electrolysis was very difficult to master, and that only a few people did it well. She decided to become a specialist in skin care and also became an expert in laser treatment including laser facials.
"Where laser works it is the best choice. Laser has less healing, less discomfort and quicker results. However, some areas of the body, some skin tones and some hair colors can cause problems for lasers.
Laser does not work on gray hair, blond hair and has limited results on red hair. Some areas such as upper arms and shoulders, upper backs, lower part of the arms (elbow to wrist) and sides of face and neck can have slow progress and offer only permanent reduction.
Although some lasers offer hair removal for brown skin, the less contrast there is between the skin tone and the hair color the more difficult it is to get permanent results while protecting the skin.
The different types of lasers refer to the fuel they use and have varying wavelengths that can be more beneficial to different skin and hair color. Alexandrites are effective on lighter skin tones and dark hair. Yags are better for darker skin tones."
Skin Laser Studios recently announced their 'Skin Care Share' program that lets people "pay it forward" by giving friends and family members the chance to get $100 off a perfect laser facial which Marta has perfected.
"Electrolysis works on all areas, all hair colors and all skin tones. I would say that Electrolysis is always permanent but can require many more treatments as well as more recovery time for the skin. Most electrolysis epilators are more than adequate if you have a skilled, experienced person doing the work."
Skin Laser Studios is located at New York's London Terrace 425 W 23rd Street #1F, New York, NY 10011 212-242-4777, and online at http://www.skinlasersolutions.com, Facebook.com/skinlaserstudios, and Twitter @SkinLaserStudio.