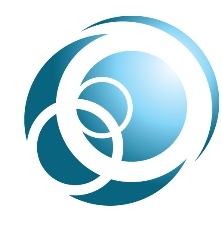 There are so many different platforms and layers of marketing to utilise online. Choosing the correct strategy at the right time is paramount.
Perth, Western Australia (PRWEB) April 26, 2012
Oracle Digital, a leading SEO Company in Perth, has affirmed that their most up-to-date online marketing tools and techniques support local businesses in providing better customer services that will ensure higher customer satisfaction for existing and prospective clients.
Latest studies have shown that online shopping revenues has indicated considerable growth rate in a given short span of time. This development has influenced traditional bricks and mortar retailers to modify their business strategies in order to take advantage of this recent trend in the business industry.
In light of this advancements in online retailing, Australia Post has released their latest service offering - the digital mailbox – which was designed purposefully to assist their clients with 24/7 mail correspondence (sending and receiving mails) services, with added security features that will guarantee freedom from risks of hacking and threats to privacy brought about by the virtual world.
According to Ahmed Fahour, the CEO and Managing Director of the Australia Post, this latest innovation from his company was designed in order to respond to the growing number of Australians who are now engaging in online shopping. The CEO further verified that this increasing demand has even brought about an extra 3 million parcels that his company had to deliver for Christmas last year.
Because of this increasing demand, Australia Post has decided to open around 30 additional superstores in Australia to cater to its customers' needs efficiently. Fahour says, "With our parcel volumes growing a staggering 13 per cent since July last year due to online shopping, our superstores are where people's physical lives will connect with their digital lives."
He further adds, "With online shopping booming, Australians have told us they want to be able to collect their parcels at a time and place that suits them. Parcel locker trials at three post offices in Australia resulted in 3300 customers signing up to use them."
James Corby, Business Development Director of Oracle Digital, re-affirms this primordial nature of customer service and online tools. He says, "Our customers need and demand transparency, so with the introduction of our new support desk, that is exactly what they will receive. We are totally inspired to deliver what we consider the fastest and best customer experience that any tech customer will experience in Australia."
Corby further explains the strategies that entail online retailing, "The mechanics for building a successful online presence has changed dramatically over the past year or two. There are so many different platforms and layers of marketing to utilise online. Choosing the correct strategy at the right time is paramount."
In light of these new developments – Oracle Digital continues to provide excellent customer service to its clients, coupled with its string of up-to-date and effective online marketing tools and techniques.
Oracle Digital is the leading name when it comes to Online Marketing. They also offer their services to clients from Adelaide, Brisbane, Melbourne and Sydney. For more information about the company and their services, give them a call at 1300 899 851, or visit their website at http://www.oracledigital.com.au/