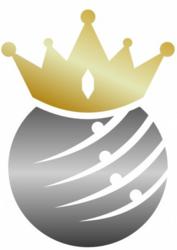 Business owners can do a leisurely backstroke through the waters of startup funding, instead of having to wade into a frightening shark tank of adversity
New York, NY (PRWEB) April 24, 2012
Founders of leading crowdfunding websites such as Robert Dobyns (Conzortia.com), Brian Meece (RocketHub.com) and Danae Ringlemann (Indiegogo.com) attended the first ever Crowdfunding Conference in New York City on April 19th, 2012 hosted by DealFlow Media.
Topics included Emerging From The Dark Ages (referring to the nearly 80 year ban on open sales of small biz stocks), Protecting Intellectual Property (a hot button issue in webtech circles right now), as well as discussion on the legal issues surrounding the recently enacted JOBS Act.
"Small businesses and small investors alike are going to benefit greatly from the JOBS Act passage," Dobyns stated. "Crowdfunding will do for small business funding, what the internet has done for communication."
Now that the JOBS Act has become law, there is a 270 day day regulatory creation period that has been mandated to protect businesses and investors. The crowdfunding experts, business finance magnates, corporate attorneys and others attending the conference were heard discussing these issues and formulating strategies to ensure that equity crowdfunding hits the ground running after the waiting period. The law automatically takes force one year after signing by President Obama.
"The crowdfunding industry will be a huge boon to small business owners. Soon, 'mom & pop shops' will have access to capital that was previously just an elusive dream. This will encourage thousands of new startups, as well as help save thousands of businesses that might have otherwise faltered in this depressed economy," Dobyns offered. "Business owners can do a leisurely backstroke through the waters of startup funding, instead of having to wade into a frightening shark tank of adversity."
Dobyns and Meece are expected back in NYC for The Small Business Expo on May 10th, 2012 where they will be presenting a workshop entitled, "Crowdfunding 101: Using the Internet & Social Media to Fund Your Startup & Growth". Seating for this event is limited.
For more information on crowdfunding and the buzz surrounding it, visit http://www.Conzortia.com
To get details on the upcoming Crowdfunding 101 Workshop, email funding(at)Conzortia(dot)com