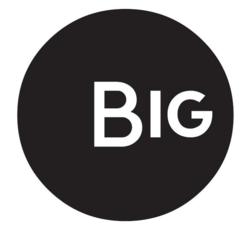 Emily Brouder, Marketing Manager said, "Our products are reusable, environmental and budget friendly. Our passion is providing event planners & organisers with practical solutions that give them reassurance and peace of mind.
West London, UK (PRWEB UK) 24 April 2012
BIG, the leading specialist for event badges and print for corporate hospitality, events, meetings and conferences is participating in the inaugural Buyers Network Club (BNC) Event Show on HMS President, situated on the Victoria Embankment in London on Wednesday 25th April, 2012.
Organised by the BNC and A Mumford Events, and aimed at corporate meeting and event organisers, the show highlights the wide range of events related services available, and provides unique opportunities for visitors to meet new contacts, socialise with peers and find solutions to forthcoming event projects.
The BNC is the UK's leading networking association for corporate meetings and events managers. With over 1000 members in the UK and worldwide, it encompasses a supportive community of events professionals who share information, ideas, experiences and recommendations. BIG's presence at this inaugural show is a natural extension of its focus within the UK corporate events market.
During the day, BIG will showcase its extensive range of event badges and accessories, that cater for all budgets and sizes of operation within the corporate sector. Designed to create the right impression and offer quality solutions that are fit for purpose, the BIG range includes reusable name badge systems complete with software, printers, wallets, inserts, lanyards, wristbands and accessories.
A major player and leader in the events market in the UK and Europe, BIG also supplies business print solutions such as business cards, customised card holders, wallets and folders, conference material, card tents and other signage and other print. The BIG product range will raise the value, visibility and prestige of client brands whenever any BIG product solutions are used.
BIG has been supplying the corporate MICE market for over twenty years. As Emily Brouder, BIG Marketing Manager said, "We are already the badge of choice for UK businesses. Our products are robust, reusable, and environmental and budget friendly. We are passionate about providing corporate event planners and organisers with value solutions that work and that provide reassurance and peace of mind. We are therefore delighted to be taking part in the BNC Event Show. It promises to be a unique experience, where we can look forward to quality business conversations and enhanced networking, while making valuable contacts within the industry with colleagues and show visitors."
Emily continued, "A few weeks ago, we extended our popular range of reusable badges with an upgrade to Selfit, a complete badging system that now works online, offline and as an application on the iPad. This enhanced version, which will also be demonstrated during the show, gives organisers complete badging control - any place, any time - whatever the situation. They can confidently handle last minute arrivals and unexpected delegates onsite, producing - in seconds - the same high-quality name badges as the ones prepared earlier in the office. From our popular Selfit Global reusable badging system, which includes the latest software applications and tools for the event professional, to our value range of wallets and inserts that suit all budgets, we are always looking for new solutions that solve problems now, and in the future."
As the UK gets ready to celebrate its unique year of events, BIG has put together special packages aimed at the corporate market. From opportunities for companies to produce their own designer badges, an increased range of event accessories, to hot offers and special arrangements for deliveries to be ahead of the games and ready on time, BIG is determined to ensure that companies using BIG badge and print products will be MICE winners as they host events throughout summer.
BIG is headquartered in Hampton Hill, West London and supplies its products from its 11,000 square foot manufacturing facility in Ipswich. BIG processes more than two million name badges and 13 million business cards each year for companies of all sizes and across industries. The BIG corporate portfolio also includes staff badges, smart cards and permanent employee ID name badges for customer facing staff in retail, hospitality, transport, education and nursing, leisure and cultural sectors.
Notes for Editors:
BIG
BIG is part of the Brady Corporation, with operations in 22 countries, and distribution in over 100 others. BIG has worked for thousands of organisations of every size and in every sector. The print and manufacturing operation is located in Ipswich. For a list of services and products, please visit http://www.big.co.uk.
Contact Details
BIG
5 Hampton Hill Business Park
High Street, Hampton Hill
TW12 1NP
F: +44 (0) 208 614 8800
E: marketing(at)big(dot)co(dot)uk
W: http://www.big.co.uk