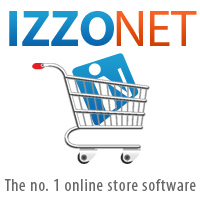 Sarasota, FL (PRWEB) April 26, 2012
Izzonet, one of the leading providers of e-commerce services and online store applications has announced that it will be upgrading its e-commerce platform to provide more and better services to its customers. The new Izzonet ecommerce software will be built on HTML 5, taking advantage of the advanced features of the Web's new markup language. These new features include higher levels of interactivity, cleaner and more elegant source code that is easier to maintain, more robust on-screen business forms, faster database access and support for geolocation, among many others. For Izzonet clients, this means they have access to better tools for building their online and mobile stores.
Businesses seeking to build their storefronts online face many challenges. Among these are trust issues with potential customers, poor traffic and conversion rates, fickle-minded prospects who get increasingly harder to please and cookie cutter online store templates that do not help businesses differentiate themselves from their online competitors. Add to this the fact that e-commerce technology is widely available these days -- making competition even more cutthroat than ever -- and the additional layer of complications and technical issues that technology naturally produces, and you get a veritable e-commerce minefield that can be daunting for companies seeking to grow online. What businesses need is an ecommerce hosting platform that can deal with many of these challenges and free up customers to focus on doing what they do best: running the business.
Izzonet offers an online store builder that is full featured yet easy to use. Businesses can set up their online store by simply dragging and dropping website widgets from the Izzonet platform. This allows for virtually unlimited store designs, layouts and functionalities, and lets businesses design their online storefronts according to their unique needs. Customers can choose from a wide variety of widgets, including shipping options, online and social media marketing, website design, store management and operations, shopping cart and checkout procedures and payment processing. Izzonet offers a handful of packaged options with features scaled according to varying business needs. These packages range from less than USD 20 a month for entry level e-commerce businesses to the top-of-the-line Izz'R'Best package loaded with powerful features. All Izzonet packages are backed by a 30-day money back guarantee.
For businesses that want to focus more on their own expertise and leave the e-commerce side to experts, Izzonet also makes available a number of key web development services. These cover Web page and Facebook design and branding, search and social media marketing, expert consulting and training services and site customization services. Izzonet makes it easy for businesses to get their online stores started.
Izzonet was founded by Tallya Rabinovich an expert in the system architecture of virtual stores with over 15 years of experience in the field, and by Amit Udai, an Internet developer with over a decade of experience in developing e-commerce systems and stores. Izzonet's vision is to make economic success accessible to everyone through e-commerce. By providing the most cost-effective and most robust online store platform in the market today, Izzonet comes a step closer to realizing this dream.