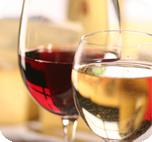 Allowing yourself small dalliances with a vodka/lemonade or a merlot won't thwart your overall weight loss goal.
(PRWEB) April 27, 2012
According to an independent survey of over 260 people, conducted by weight loss brand Bodytrim, 60% of dieters get the heebie-jeebies when confronted with an alcoholic beverage.
This isn't surprising given it's long been etched into the minds of dieters that alcohol is the devil when on a diet. In fact, results further revealed that 56% felt they had to avoid alcohol and 67% threw in the towel because alcohol was strictly forbidden on a particular diet plan.
Touted as the kryptonite of weight loss, alcohol has a notorious reputation for derailing diets, but what if it were possible to have a tipple with that grilled swordfish and salad and still be on the path to body superstardom? Alcohol and dieting can be friends.
On average, alcoholic beverages contain 7.1 calories per gram. To put this in perspective, fat contains 9 calories per gram. When alcohol enters the body it recognises it as a toxin; its immediate priority becomes ridding it from the system. This means it takes precedence over metabolising carbohydrates, protein and fat. While these stats don't lend themselves to a harmonious relationship between alcohol and a healthy diet, when consumed in conjunction with a low carb, high protein diet, a vodka/lime/soda will not actually impede weight loss.
According to a study on alcohol & weight loss1, moderate drinkers (less than 50 g per day) actually lost weight. It is believed that ethanol (alcohol) induces an increase in the sensitivity of muscle to insulin with a down-regulation of the effect of insulin on adipose tissue, so fat mass decreases. One can safely drink up to 30 g alcohol per day. Findings suggest that light to moderate drinking is not associated with weight gain but that heavier levels (>30 g alcohol per day) contributed to weight gain and obesity in men and women. Overall evidence from prospective studies supports the concept that while alcohol is a risk factor for obesity, if the energy derived from alcohol consumption was added to a diet high in protein, low in carbs, the effect would not be as higher a risk factor.
So when 52% of people felt they couldn't order a glass of wine at dinner because it would infringe on their diet, they should know it's not going to significantly impact on overall weight management.
This does not give license to guzzle Pinot Grigio by the bottle but a glass of wine or two can be enjoyed with dinner. There's no need to storm out and vow never to see that friend again because they've lead you into temptation (5% of respondents chose that option).
Weight loss expert and creator of the Bodytrim system, Geoff Jowett, (B. Sp. Sc), weighs in on the issue of diet and alcohol:
"It's about finding a balance. It's also about not telling yourself that you absolutely cannot, must not, have a drink. We always want what we can't have – and making something forbidden only makes us want it more. Allowing small dalliances with a vodka/lemonade or a merlot won't thwart an overall weight loss goal. So long as you're getting your fill of lean proteins, fibrous vegetables and topping up your hydration levels with good old H20, you're on the right track."
What is Bodytrim+?
Bodytrim+ is a low starchy carbohydrate program allowing unlimited vegetables and regular servings of lean protein. The program is derived from basic hunter gatherer eating habits from thousands of years ago. It is a tailored education solution for permanent and sustainable weight loss. Food, not exercise, is the key to successful weight loss and the Bodytrim weight loss equation where 70% of weight loss is the timing and type of food you eat, 20% is basic movement and 10% is strenuous exercise. If you are eating the right food and walking only 10,000 steps per day, you're at 90%.
The all new Bodytrim+ includes the 'missing link' in nearly every weight loss plan; weight loss psychology. Geoff includes his powerful 3W's of goal setting; What to eat, When to eat, and why. The system establishes that food is not the enemy when trying to lose weight. Bodytrim+ explains how to achieve fast and permanent weight loss for meat eaters, vegetarians, vegans and those in between, while enjoying all the food you have always loved. No food is off limits!
For further information, please contact:
IGEA LIFE SCIENCES
pr(at)igealife(dot)com
(02) 8023 3888
Notes to editors:
Survey carried out by Igea Life Sciences amongst 260 Australian & New Zealand adults in April 2012.
SOURCES
1 C.W. Bamforth, 'Beer, Carbohydrates and Diet', http://www.scientificsocieties.org/JIB/papers/2005/G-2005-0920-295.pdf