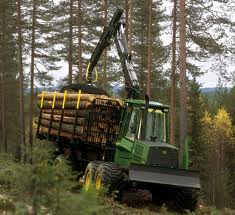 Forestry Sciences @ ScienceAlerts.com
Bangkok, Thailand (PRWEB) April 25, 2012
ScienceAlerts.com is a Forestry Sciences Social Network to discover and share scholarly content in in the basic and applied sciences of agriculture, biology, environment, forestry, geography and health. Up to now, 17,821 members have signed up and have actively contributed 1,073,064 articles to the site. The new Forestry Sciences category currently features 27,413 stories largely derived from 26 scientific forestry publishing sources.
ScienceAlerts.com's Forestry Sciences Category covers the cultivation, maintenance, and development of forests. It currently contains 27,413 stories partly derived from 26 scholarly forestry sciences journals. This category also provides an Forestry Sciences RSS feed which is one of the best and most popular ways of staying up to date with the latest research in this science discipline. One of the latest articles models spatial patterns of fire occurrence in Mediterranean Europe using multiple regression and random forest. The authors present and compare the results of the application of two different methods to identify the main structural factors that explain the likelihood of fire occurrence at European scale. They applied two different methods for the analysis including traditional multiple linear regression and "Random Forest" which is a non-parametric alternative based on an ensemble of classification and regression trees. The "Random Forest" model showed higher predictive ability than multiple linear regression and could, therefore, be applied in the assessment of fire-related phenomena at a broad scale. Both models indicate that the spatial distribution of fire occurrence likelihood is highly variable in Mediterranean Europe with highest fire likelihood in the northwest region of the Iberian Peninsula and southern Italy, and low fire likelihood in northern France, northeast Italy and north of Greece. Another article associates spatiotemporal variability of tree growth with climate over Northwest China.
Using rotated principal component analysis and hierarchical clustering analysis, the authors found that tree growth was mainly determined by the climate. Most of the tree-ring chronologies in Northwest China showed high correlations with moisture conditions in the current and previous growing seasons. They conclude that climate plays a more important role in determining tree growth in extreme climate conditions relative to non-climate factors.
ScienceAlerts.com's review process is partly automated and partly manual to rigorously ensure that only relevant content is featured on the site. Since new science content is discovered in real-time, the delay between original publication and appearance at ScienceAlerts.com is usually only minutes. ScienceAlerts.com includes a search feature to retrieve specific titles or keywords from its' large database. In addition, it suggests up to ten related articles for each article selected. The site also maintains the new Twitter account @Science_Alerts.