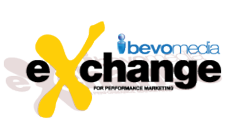 Being listed on the Bevo Media Exchange has lead to growth in business and convenience for my affiliates. Firelead has grown immensely as a result of our Bevo Media partnership.
(PRWEB) April 24, 2012
Bevo Media has recently launched their new platform, the Bevo Media Exchange. The Bevo Media Exchange dynamically facilitates relationships between affiliate marketers and networks. Affiliate networks have partnerships with the Bevo Media Exchange to help recruit affiliates and grow their company. The goal of being a partnered network with the Bevo Media Exchange is to create targeted advertising for affiliate networks and a competitive advantage for affiliate recruiting.
The Bevo Media Exchange is a central platform for affiliate marketers. They use Bevo to track stats, consolidate affiliate networks and for an array of other features that affiliates can only get at Bevo Media. Another reason affiliates choose to use the Bevo Media Exchange is to take advantage of the CPA Optimizer feature, to display their highest converting offers for any given impression. Affiliates have the option to input different offers from multiple affiliates networks and the CPA Optimizer will let the highest converting offer display. Affiliates can fully manage their affiliate networks from the Bevo Media Exchange, including applying to offers, retrieving affiliate links and creatives, syncing network stats, subIDs and offers.
When affiliate networks become Bevo Partnered Networks, they will be given the opportunity to display their best offers in front of the Bevo users. Bevo has numerous different ways of promoting partnered network offers and also has the trust of its users.
Bevo Media also has an entire interface that was built just for affiliate networks. It contains a central offer brokering system that works across multiple platforms. The interface also includes tools to recruit affiliates. Networks can browse lists of existing affiliate marketers and recruit the directly based on their credentials. Bevo has also developed PR management tools so networks can see who is mentioning them all over the forums and social media and when.
Mike Kenna, owner of Firelead Network, a partnered network with the Bevo Media Exchange, says, "Being listed on the Bevo Media Exchange has lead to growth in business and convenience for my affiliates. Firelead has grown immensely as a result of our partnership with Bevo Media."
Bevo Media developed the service for affiliate networks in order to help the industry do more business. To inquire about getting your network on the Bevo Media Exchange, please email networks (at) bevomedia (dot) com