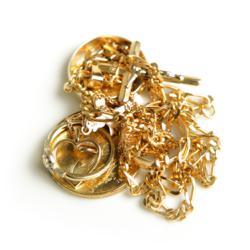 Cash4MyGold have produced a quick reference guide for customers wishing to get cash for gold. The guide provides handy tips on researching about local traders, and the valuing process.
(PRWEB UK) 25 April 2012
Cash4mygold have introduced a blog on their website providing articles on the gold industry from market trends, the application process, to study guides. The articles also provide handy tips on researching about local traders, and the valuing process. One featured article provides information about researching the current gold prices. It goes on to discuss where these can be found and how to get the best valuation for gold.
"There are weekly articles available on the blog that keep up to date with what is happening in the current market. Gold reached an all-time high of slightly more than $1,900 per ounce in September 2011, and prices have continued to remain high. Considering the ongoing tensions in European debt and banking markets and the fact that the global financial system seems forever dependent on super-low policy rates, gold prices have been at their highest for some time. The rising trend has seen many people now selling gold as a means of generating extra money in contrast to traditional loans."
One article featured explains that there are many established companies that will offer cash for gold to customers, as well as many new ones that seem to start up every day. The article points out that it can be challenging to determine which of these are legitimate businesses and will offer customers a fair and reasonable price for their gold and which ones are simply trying to offer them a low price. The article continues to discuss that most online websites will have the current gold prices on their website and that shopping around can be the best way to get a good price for gold.
The cash for gold blog provides lots of useful articles that cover all relevant topics associated with the gold market. To view the latest articles, visit cash for gold.
Cash4MyGold is an experienced and reputable company and is trusted by their customers to give them the best deals. They are pawnbrokers with a 20 year history associated with a tried and trusted pawn broking group.
Cash4MyGold operate a very straightforward process for their customers to sell their gold. All customers need to do is log onto their website and request a prepaid gold pack. They can simply fill out the envelope with the gold items they wish to sell, and send it back to them for evaluation.
Cash4MyGold is an online company offering instant cash for gold. They have had a high street presence for over 20 years, and are a reputable and trusted company. They are part of the TGS group who offer the protection of Consumer Credit Trade Association membership. They offer competitive prices and their buying process is easy, fast and convenient with prompt payment when customers sell their gold to them.
Website: http://www.cash4mygold.co.uk/