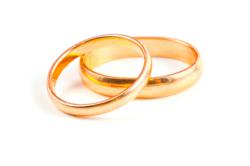 Pure Gold Buyers pride themselves in offering the highest price per gram compared to their competitors.
(PRWEB UK) 25 April 2012
Over the past few years and continuing into the present difficult economic climate, increasing numbers of people are choosing to sell gold for some much needed cash. Gold prices are at an all time high, so it is a great time to sell. However, the customer must be aware that some gold buyers vying for their custom may not always offer a fair price.
There are many new companies out there who will not offer anything like the genuine market value for your gold. Pure Gold Buyers, however, pride themselves that they offer the highest price per gram compared to their competitors. They are now promoting a price guarantee in the marketplace. This offer is exclusive to Pure Gold Buyers and they will beat any high street price per gram. Customers can sell gold for the best prices guaranteed and have confidence that they will always achieve a fair price every time. The offer is currently running until further notice. Their current prices are on the website and change daily in line with market prices. If you are offered a better price elsewhere simply contact the branch during the offer period.
The process of selling gold to Pure Gold Buyers is easy. Just log onto their website, complete the simple application form and they will send a free gold pack. Just pack your gold into the envelope and post it back to them. When they have carefully assessed your gold items, you will be contacted with their offer. They will value your gold at absolutely no cost to you and then make you an offer which is guaranteed to beat all other cash for gold offers as part of their price guarantee promotion.
Pure Gold Buyers as a company
Pure Gold Buyers are members of the Consumer Credit Trade Association which gives the customer great confidence in using them. They are an experienced and reliable company who promise that they offer the best price per gram for their customers' gold.
Pure Gold Buyers is different from many other postal gold services because of its creation on the foundation of a long, trusted and established retail background. Pure Gold Buyers was created as part of TGS Pawnbrokers. TGS pawnbrokers have over 20 years of high street presence and now has 14 retail stores in the London and Greater London area. They believe the success of TGS Pawnbrokers and Pure Gold Buyers is down to trust. For more information on the sell gold price guarantee, visit their website below.
Website: http://www.puregoldbuyers.co.uk/