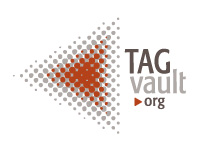 Piscataway, NJ (PRWEB) April 24, 2012
TagVault.org, a registration and certification authority for ISO/IEC 19770-2:2009 software identification (SWID) tags, today announced that Microsoft will begin supporting standardized SWID tags. With this announcement, the last major impediment to software buyers being able to require SWID tags in software they purchase has been removed.
"Questions about Microsoft's support for the SWID standard have been asked by every organization that has been briefed about the standard," said Steve Klos, TagVault.org executive director. "Now that this key question is answered, we are on the cusp of a new era of software publishing, one where buyers will make purchasing decisions based on the ease of management and security of software titles. Additionally, because this is an ISO/IEC standard, governments world-wide are exploring the option of requiring SWID tags in the software they purchase."
Microsoft's shift towards SWID standardization coincides with their appearance at TagVault.org's sponsored 2012 Software Identification Summit being held May 2, 2012 at the Campbell Community Center in Campbell, California. Heather Young, Global Manager, SAM Services & Partners, Microsoft will be presenting information about this pivotal announcement.
The summit will also highlight Richard Struse, Deputy Director for Software Assurance, U.S. Department of Homeland Security's, National Cyber Security Division. Richard will present how SWID tags are an integral part of a standards-based cyber security ecosystem and the need for public-private collaboration to accelerate their adoption and use in both government and the private sector.
Focusing on the critical importance for software publishers to incorporate tags into their development process as early as possible, the summit is a forum for software publishers, purchasers and tool providers to discuss security, logistics and compliance problems that are directly attributable to the lack of accurate and authoritative software identification information.
For complete details on how to attend this important Summit, visit http://www.tagvault.org/2012-summit.
About TagVault.org
TagVault.org is a certification authority for software identification tags based on the ISO/IEC 19770-2:2009 standard. Formed as a non-profit organization under IEEE-ISTO, TagVault.org provides a shared library of software tools, technical knowledge and communications forums that decrease the costs of creating, managing and using software identification tags.
TagVault.org's certification process ensures SWID tags fully conform to the specification; provide a minimum specified level of information while also ensuring that all terms used in the tag are normalized. Certified software identification tags are digitally signed and time-stamped ensuring authoritative tag data that any third party can validate. Certified software identification tags enable accurate and authoritative software identification reducing the cost and complexity and improving accuracy of software logistics, security and compliance activities for all SAM eco-system members.
For more information, please visit http://www.tagvault.org.