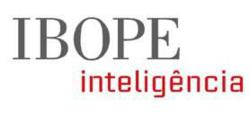 Utica, NY (PRWEB) April 24, 2012
US adults will not be hitting the "like" button any time soon when it comes to employers requiring the passwords of social media accounts from job applicants, a new IBOPE Inteigência survey finds.
The new online survey finds 77% want a law that would bar employers from asking for passwords to social media sites. Sentiment against giving up Facebook passwords is so strong that 68% say they would refuse to provide it if they were applying for a job and were required to reveal it.
Half of respondents think that an employer is likely to find some relevant information on an applicant's Facebook page, and users of the site are split on whether they would be more careful about their activity if they were looking for a job.
Maryland may soon become the first state to prohibit employers from requiring job applicants to provide their social media passwords, and our data shows this can be a winning issue for politicians.
Here are more details of the poll:

77% believe there should be a law that prevents requiring job applicants to divulge social media passwords, 16% disagree and 8% are not sure.
68% would not give their Facebook password to a prospective employer even if required, 9% would and 5% are not sure. The rest do not have a Facebook account.
49% say it is either very or somewhat likely an employer might find relevant information on an applicant's Facebook page, while 42% say that is somewhat unlikely or not at all likely. The rest (9%) are not sure.
39% say they would be more careful of their Facebook activity if they were job seekers, 36% say they would not and 6% are not sure.
IBOPE Inteligência conducted an online survey of 1,879 US adults. The margin of error is +/- 2.3 percentage points. A sampling of IBOPE Inteligência's online panel, which is representative of the adult population of the US, was invited to participate from April 20-23. Slight weights were added to region, party, age, race, religion, gender and education to more accurately reflect the population.
ABOUT IBOPE Inteligência
IBOPE Inteligência, formerly IBOPE Zogby International, is a non-partisan, premier global public opinion polling and market research firm that offers timely, accurate results and in-depth analysis and insights. IBOPE Inteligência works with issue experts in a vast array of fields including healthcare, technology, finance, insurance, energy, agriculture, public affairs, and media who offer insightful data analysis and exceptional service to clients in countries throughout the world. IBOPE Inteligência experts analyze data and work with clients to develop and implement new strategies, and offer customized and attractive solutions to challenges our clients face. IBOPE Inteligência is a subsidiary of the IBOPE Group of Sao Paulo, Brazil.
Please visit http://www.ibopeinteligencia.com for more information on IBOPE Inteligência.
Follow us on Twitter @IBOPEInteligencia
Download our newsletter!
About IBOPE Group
IBOPE Group is a Brazilian multinational company specializing in media, market and opinion research with offices in the United States and 14 Latin American countries. Since its founding 68 years ago, it has been providing a wide range of information and studies on media, public opinion, voting patterns, consumption habits, branding and market behavior.
For more information on IBOPE Group, please visit http://www.IBOPE.com.