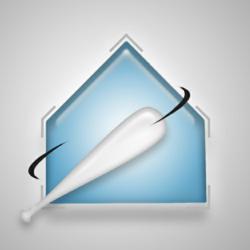 we are seeking individuals with the entrepreneurial spirit to partner with us toward this goal
Durham, North Carolina (PRWEB) April 24, 2012
They look just like the average group of teens. The could be headed to the big game together. Or maybe to catch a flick. Or on their way to the skateboard park. But don't let their youthfulness fool you. These are serious entrepreneurs, headed for a destination with a higher calling.
PentaPlate President, Justin Harris said, "We believe strongly in teenage collaboration. Every year we select five groups of teenagers from all around the world for our eight month long mentoring & consulting program. We do not charge these groups for our services. PentaPlate would like to support more than five groups of teenagers every year, so we are seeking individuals with the entrepreneurial spirit to partner with us toward this goal."
Harris and the PentaPlate team have set a capital raise goal of $3700.00 believing that this should cover the initial infrastructure changes necessary to achieve this growth.
Harris continued, "At PentaPlate, we would also like to help reform education with our upcoming Envision program. We are kids dreaming in the 21st century world yet stuck in a 19th century educational system. With Envision, we would like to help young minds prepare for the 21st century business world."
"With entrepreneurs stepping up to the plate at a younger & younger age", Harris explained, "a sound training & guidance system will be needed to assure their success. We believe that PentaPlate & Envision will be that product."
To learn more about PentaPlate and their Envision program, or to help with funding, visit http://www.CrowdfundingKids.com