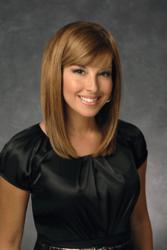 Westchester, N.Y. (PRWEB) April 26, 2012
The Music Conservatory of Westchester will hold its 11th Annual Golf & Tennis Classic and Award Dinner on Monday, June 25, 2012 at the Whippoorwill Club in Armonk, N.Y. New York State Senator Suzi Oppenheimer and renowned Broadway composer, Tony and Oscar winner Steven Schwartz will be recognized as this year's honorees for their exceptional support and dedication to the Conservatory, respectively receiving MCW's Lifetime Achievement and Maestro Awards. Mary Calvi of CBS News will emcee the event.
Proceeds from the event will benefit the Conservatory's scholarship program. Each year the Conservatory awards $100,000 in need-based scholarship assistance for financially deserving students to study an instrument or voice, as well as for students with special needs to take music therapy or adapted instruction.
The Golf & Tennis Classic is a favorite charity event among businesses, patrons of the arts, elected officials, and celebrities from the New York metropolitan area. In 2011, the net proceeds raised was $45,000 for the Conservatory's scholarship program. A nonprofit organization, the Conservatory must raise $700,000 annually to support programs that are not covered by tuition alone. Proceeds from this event will benefit children in their need-based scholarship program for music, musical theatre and music therapy.
"Our scholarship program is vitally important to our mission. We want every student to have the same chance to develop their skills, talents, and love of music." said Jean Newton, Executive Director of the Music Conservatory of Westchester. "Typically, students and their families spend quite a few years here and become part of our community. Everyone here is united by a common interest and a recognition of the value of the arts."
Sponsorships for the 11th Annual Golf & Tennis Classic are now being accepted at the Par, Birdie, and Hole-In-One levels for golf, and the Deuce and Match levels for tennis. Sponsorships range from $1,500 - $10,000. Golf prices range from $650 (individual) to $2,400 for a foursome. Tennis is $350 (individual) or $600 for doubles. Additional support opportunities are also available including journal advertising, and dinner tickets at $150 per person.
This year, Entergy will reprise their role as a "Birdie" sponsor, joined by first-time sponsors Captain Lawrence Brewing Company and Green Mountain Energy. The Golf & Tennis Classic commences at 10:00 a.m. with registration and a barbeque lunch followed by a 12:30 p.m. shotgun start for golf and a round-robin tennis tournament at 1:00 p.m. Awards will be presented between 5:30 – 6:30 p.m. during the reception. Dinner and a live auction follow at 6:00 p.m., with a jazz performance by distinguished Conservatory faculty members Hiroshi Yamazaki (piano) and Nick Mangini (drums), joined by guest bassist Bill Crow.
To find out more about sponsorship opportunities, or for general golf information, please contact Chris Meyer, director of development, at 914.761.3900, ext. 106 or email chris@musiced.org. Reservations may also be made online at http://mcwgolf.eventbrite.com
The Music Conservatory of Westchester is located at 216 Central Avenue in White Plains, NY. They can be reached at (914) 761-3900 or by visiting http://www.musicconservatoryonline.org. Follow the Conservatory on Facebook (Westchester MusicConservatory) and Twitter (@MusicCW), or check their new blog (http://www.musicconservatoryblog.org) for the latest news and updates.
About the Music Conservatory of Westchester
The Music Conservatory of Westchester (http://www.musicconservatoryonline.org) is a non-profit community school of the arts, providing outstanding music, music therapy, and musical theatre programs for people of all ages and abilities. The Conservatory's 36,000-square-foot facility in White Plains offers a Recital Hall and 43 acoustically designed classrooms and teaching studios. Their comprehensive programs include performing ensembles, musicianship classes, music therapy, student performances, master classes, workshops, and more. All students receive free admission to the Conservatory's annual "Live on Central" concert series of faculty recitals and children's concerts. This year, the Conservatory awarded $100,000 in scholarship support and tuition assistance to more than 100 of its students. The Conservatory is chartered by the New York State Board of Regents, a member of the National Guild of Community Schools of the Arts, and is one of only 19 non-degree granting institutions in the country to be fully accredited by the National Association of Schools of Music.
Press Contact:
Barbara Wollenberg
Co-Communications
914-666-0066
barbara@cocommunications.com