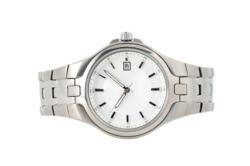 The beginners guide provides some useful tips for buying watches secondhand
(PRWEB UK) 25 April 2012
Buying designer watches secondhand is now big business with even high street watch retailers offering pre owned watches. With so many counterfeit designer watches available today, finding a genuine secondhand watch can be tricky. BQ Watches are a specialist in secondhand designer watches offering pre owned watches including Breitling, Cartier and Rolex. They have produced a beginner's guide to buying pre owned watches that highlights the key points to look out for when purchasing a secondhand luxury watch.
Many people are sceptical about buying watches secondhand, as they may doubt the quality of their appearance and how long they will last before needing repair. There is also the possibility that the watch is not an authentic designer watch. The beginners guide provides some useful tips for buying watches secondhand.
If the vendor is claiming the watch you like is in pristine condition, you should use a magnifying glass to examine the watch, especially the metal parts. These should not have been smoothed out to disguise scuffs or scratches.
The article goes on to describe key points such as all genuine luxury watches having a unique serial or model number engraved on them somewhere. You should check where and what these identification marks should be. This will prove the authenticity of the watch you are considering. The guide also identifies how each brand of watch can be authenticated correctly.
Counterfeit watches can be very good, but there will be some things which can provide evidence that all is not what it seems. These include variations of lettering, numbering, speed and etchings on the rear of the watch case.
When you are buying watches secondhand, ensure that the seller offers a guarantee. This will give you the peace of mind that you can claim a refund if you discover any faults with your watch.
About BQ Watches
BQ Watches is one of the most experienced traders of pre-owned Rolex and all high quality watches serving the UK and Europe. We are a market leader in buying and selling some of the world's finest watches. With over 30 years experience, a worldwide client base, minimal margins and our high turnover, we can buy at the highest and sell at the lowest prices. We always try to offer the most competitive value to both our public and trade customers.
For the full guide on buying watches second hand visit BWQ online.