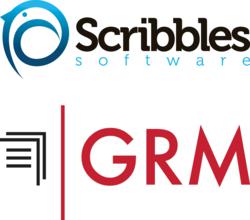 (PRWEB) April 26, 2012
Scribbles Software and GRM Document Management have aligned to offer the solution for K-12 District Records Management. This solution is Secure, Fast, Free and supports a Paperless initiative that lends to the well-being of us all.
Districts now have the opportunity to install the Free ScribOrder software that is an all-in-one package that handles the entire process of student records management. Utilizing GRM's Electronic Document Management capabilities, districts can now move to a paperless environment that finally stores student records in a secure, convenient location that is accessible anytime and anywhere. District Administrators will no longer have to pick up and go to a facility to retrieve a document as it is requested. GRM's eAccess System provides full cycle tracking and the high-quality scanned images are stored in an online record center that makes retrieval a breeze for all parties involved.
The ScribOrder software also consolidates the payment and delivery processes once associated with obtaining these records, eliminating all paper trails and receipts. End users will be able to pay a small fee, using industry standard payment methods, to retrieve the records. The fees charged for this convenience support the storage, retrieval and technology backbone required to sustain the public need for student records.
This unique incentive program for the districts is the future of file management associated with student and HR records. To learn more about Scribbles Software and GRM Document Management, visit them on the web at: http://www.scribsoft.com and http://www.grmdocumentmanagement.com.