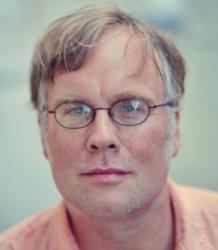 Chicopee, Massachusetts (PRWEB) April 25, 2012
Who: Author, activist, and guest lecturer in the Elms College autism spectrum disorders program, John Elder Robison.
What: Robison will read from and sign copies of new book, "Be Different." Free and open to the public.
When: 7 p.m., April 26, 2012
Where: Elms College Alumnae Library Well
Robison's long career took him from working backstage with rock and roll greats, to engineering and toy design, to his own high-end car repair shop. A chance visit to his garage by a therapist introduced him to Asperger's, and the symptoms that had never added up to a diagnosis throughout his entire life. Publishing his autobiography, "Look Me In the Eye," propelled Robison into the ranks of activism and authorship.
For more information, contact Kathryn James, Ph.D., director of the communication sciences and disorders and autism spectrum disorders programs, at jamesk@elms.edu or 413-265-2253.
Elms College is a co-educational, Catholic college offering a liberal arts curriculum that gives students multiple perspectives on life. Founded in 1928 by the Sisters of St. Joseph, Elms College has a tradition of educating reflective, principled, and creative learners, who are rooted in faith, educated in mind, compassionate in heart, responsive to civic and social obligations, and capable of adjusting to change without compromising principle.