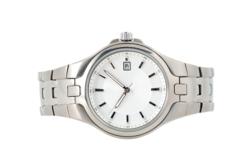 With so many counterfeit Rolex watches now readily available on the market, knowing how to identify a genuine Rolex watch is a key factor
(PRWEB UK) 25 April 2012
Today there are hundreds of watch makers throughout the world; however there is only a few that have an excellent and trustworthy reputation. Rolex is one of those companies renowned for their superb quality and amazing designs producing fabulous watches designed to last a lifetime. Making the decision to invest in secondhand Rolex watches is a fantastic idea due to the fact that it will enable you to buy a fantastic watch at an affordable price saving you a considerable amount of money.
With so many counterfeit Rolex watches now readily available on the market, knowing how to identify a genuine Rolex watch is a key factor. BQW have produced an identification guide that highlights the key factors of genuine authenticity. The guide identifies clear characteristics of a genuine secondhand Rolex watches. As a specialist in selling Rolex secondhand Rolex watches, they have a qualified team who inspect Rolex watches daily and confirm their authenticity.
CLEAR CASEBACKS
Possibly one of the simplest ways to discover a fake Rolex is by the case back. Counterfeiters will in most cases utilise a clear display, or "skeleton" case back. This will allow you to see the inner workings of the watch. This is a clear sign as Rolex do not produce clear back cases. This provides a clear sign that the models are counterfeit watches.
ENGRAVED CASEBACKS
In addition to the clear case backs listed above, engraved case backs can be one more way to establish a counterfeit Rolex watch. Rolex do not engrave the case back of the watch with logos, hallmarks, or designs. A Genuine Rolex model will have a smooth case back, and be free of these engravings.
BQ Watches is one of the most experienced traders of pre-owned Rolex and all high quality watches serving the UK and Europe. They are a market leader in buying and selling some of the world's finest watches. With over 30 years experience, a worldwide client base, minimal margins and our high turnover, they can buy at the highest and sell at the lowest prices. They always try to offer the most competitive value to both our public and trade customers.
At BQ Watches we are proud to offer a wide selection of secondhand Rolex watches that are in mint condition at a fraction of the price. For the full guide visit their website online.
Visit us online today http://www.bqwatches.com/