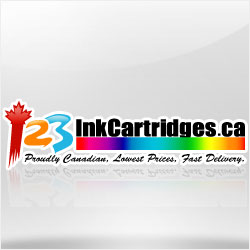 Montreal, Quebec (PRWEB) April 24, 2012
123inkcartridges.ca is a Canadian based company which provides a wide variety of computer and printer products to customers in Canada and the US. recent additions include iPhone iPhone 3GS cases to help meet customer's growing smart phone needs.
Customers have enjoyed purchasing quality products for printers and computers at reasonable prices. 123inkcartridges.ca is an online resource which provides various types of printer and computer related products. The products, which are purchased online, are shipped to locations across the United States and Canada. The company continues to expand their product lines to meet customer and market demands. The most recent additions are the iPhone 3GS cases. The Montreal company has two office locations and two facilities which house their vast inventory.
One of the primary goals of the company is to provide excellent customer service for customers. There is a full customer service staff available to assist customers as they shop online. The staff is friendly and helpful as they help customers find and order the items that are needed. 123inkcartridges.ca is a company that is dedicated to making sure that each customer's shopping experience is a pleasant one. The company continues to expand and include more smart phone products including iPhone 3GS cases.
The online store and their full product line can be viewed at http://www.123inkcartridges.ca where more information is available about their products and services. Staff is available online 24/7 to assist customers find the products that they need.
About 123inkcartridges.ca
123inkcartridges.ca began as an online supplier of various types of inks and toner for printers. The soon grew to include various computer accessories as well. They have facilities that house their products so that they can be shipped soon after the order is completed. They presently service locations across the US and Canada. Their commitment to providing quality products to their customers and making them available at the lowest price possible.