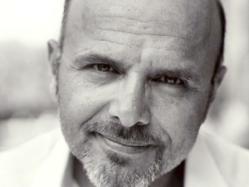 Dedicated to stopping the stigma associated with mental illness, Pantoliano speaks to audiences nationwide.
Boston, MA (PRWEB) April 25, 2012
Emmy Award winner Joe Pantoliano's new book, 'Asylum: Hollywood Tales from My Great Depression,' was released on Tuesday, April 24. The compelling memoir is an exploration into Pantoliano's struggle with clinical depression and addiction, topics that he also discusses in his keynote speeches nationwide.
Called by past audiences "so knowledgeable about mental illness" and "open to telling his story" (NAMI Lehigh Valley) and an "amazing speaker" who "really captured the attention of students" (Marywood University), Pantoliano is available for speaking engagements through the Boston-based American Program Bureau, a global speakers bureau that also represents such mental health speakers as Judy Collins and Brooke Shields. In his keynote speeches, he works to "stomp the stigma of mental illness" by sharing his personal story.
Organizations who are interested in bringing Joe Pantoliano to their next event should contact the American Program Bureau at 800-225-4575.
About the American Program Bureau (APB):
In business since 1965, the American Program Bureau represents a roster of high-profile speakers from entertainers and politicians to thought leaders and academics. Learn more about APB at APBspeakers.com or find APB on Twitter @apbspeakers.