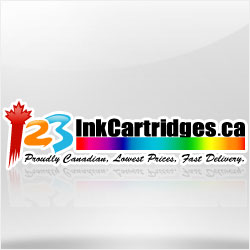 Montreal, Quebec (PRWEB) April 26, 2012
The Canadian based online company 123inkcartridges.ca supplies printer and computer related products to users at discount prices. The company has recently been expanding their product line and is pleased to announce the addition of iPhone batteries to their growing online resources.
123inkcartridges.ca has continued to be the leading online provider of quality printer ink and toners. Products are easily ordered from their online stores and shipped to locations throughout the US and Canada. The company has recently begun to expand product lines to include various types of Apple products including iPhone batteries.
This Montreal company has the proper facilities needed to handle their own product fulfillment obligations. Customer service remains a priority for 123inkcartridges.ca and they have a full time Customer Service Staff committed to making sure each customer's experience with the company is a pleasant one. Staff is knowledgeable, friendly and willing to help customers get their computer needs met satisfactorily. Quality products are available at discount prices through online resources. Recent expansions include many items pertinent to Apple products. One of the most recent additions is iPhone batteries. The company is making an attempt to help iPhone customers find the accessories and products needed to have a positive experience with the product.
Customers can easily access the online store at http://www.123inkcartridges.ca for more information or to peruse through their vast line products including a broad selection of the newly added iPhone batteries. Friendly support staff are available 24/7 to help customers find the products they need at a price they can afford.
About 123inkcartridges.ca
123inkcartridges.ca is an online supplier of various electronic necessities and accessories. The company began by successfully providing quality ink cartridges and toner for customer at reasonable prices. They are the number one source for laser, toner and ink cartridges for printers. They have two physical offices in Montreal and Vancouver. Facilities hold a large amount of inventory so that purchases can quickly be shipped to customers across the US and Canada. AS the company continued to successfully meet customer's needs they began to expand to other types of electronic and computer related supplies. They continue to keep their commitment to provide quality products at the lowest possible prices.