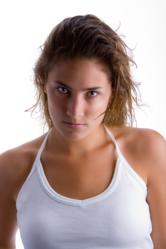 Talking to models all day is a great source of inspiration for gossip and news
London, UK (PRWEB UK) 25 April 2012
La Mode spread the word when they can and the modelling advice company in the heart of London try to be a modelling mouthpiece for good.
http://www.lamodelondon.com source the latest up-to-date modelling information and model news and post it immediately onto their website. As soon as they hear about it, so do their online viewers but this little snippet of modelling gossip has just reached their ears and they thought the best way to spread the word was to make it big news as soon as possible.
'Talking to models all day is a great source of inspiration for gossip and news and we've just heard about this fantastic charity event,' continues the director of La Mode. The modelling advice company take their responsibilities to heart with their honest and open modelling advice. 'It's nice to be able to shout about a great event taking place here in London on Thursday evening, supporting a very worthy charity.'
The glamorous fashion show is in aid of Hestia Housing and Support is taking place at Industry Members Club at Westbourne Studios, with fashion by Dorcas Hammond, luxury lingerie by Lingerie Collective and Sedrey, and exclusive golf wear by Tony Q'aja. The night will be hosted by acclaimed world artist Ola Onabula.
Helen goes on to say, 'this charity does some amazing work, responsible for supporting and empowering vulnerable people and women fleeing domestic violence in London. It's been going strong since 1970, and provides housing, support and protection.'
Other highlights to the charity fashion event will be live music from Tiger Lilly, Guy Valarino, House of Angels, Munroe and Hestia Housing and Support Ambassador and singer of their charity music single, Surianne.
'It should be a great evening and a definite feast for fashion fans but we've had word there are also raffle tickets sold in aid of the charity with some brilliant prizes such as spa treatments, designer fashion wear and some seriously good artwork.'
Hestia supports around 1600 women and children each year in their domestic violence services in London. They provide emergency refuge accommodation, outreach for children and family projects as well as floating support and second stage accommodation.
With statistics quoting domestic violence as the biggest cause of death among women aged 19 to 44, often a woman will have no alternative but to flee in order to secure her own safety and that of her children. The charity says that on average, a woman will experience more than 35 assaults before even contacting the police.
La Mode certainly have their ear to the ground and keep their models up-to-date with all the latest from the London modelling agencies as well as passing on information of any modelling jobs, fashion shows and charity events such as this.