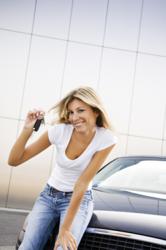 The guide is full of useful knowledge and advice covering the application process, the documents required and the approval process.
(PRWEB UK) 25 April 2012
Logbook Loans 247 have produced an introductory guide on the logbook loan process. The guide is full of useful knowledge and advice covering the application process, the documents required and the approval process. The guide looks at current high street financial options and compares the benefits of logbook loans. For any customer considering a loan but have not considered a logbook loan, the guide is full of useful tips and advice.
The guide covers why logbook loans have become so popular in recent years. Logbook loans are easy to get and customers can obtain the money pretty quickly. For emergencies, logbook loans can be the perfect solution for short term loans. It also works well for people with bad credit because it is virtually guaranteed for approval. Logbook loans can be approved daily even for people who have bad credit.
The unique benefit of a logbook loan is that these loans can be approved even with a bad credit history. Overall, the benefits of a logbook loan make it an ideal solution for short term use. The beginners guide provides a detailed description of logbook loans and is a valuable resource for any customer considering getting a logbook loan.
Logbook loans 247 provide a fast and easy way to obtain a loan. Customers can acquire funds of between £100 and £10,000 with no credit checks which can help short term cash flow issues. The guide covers the application process and how it differs from traditional loans in the fact that credit checks are not normally necessary.
There are many logbook loan providers in the marketplace, but Logbook Loans 247 are one of the leading UK loan companies and are part of the TGS pawn brokers group . Their interest rates are competitive and customers can have their money within an hour. The application process is straightforward, making it a speedy procedure which customers greatly appreciate.
About Logbook Loans 247 as a loan provider
Logbook Loans 247 is a credit company that will provide loans to vehicle owners by using their cars as collateral against that loan. The great advantage is that they allow the customer to keep using their vehicle for the duration of the loan. The only way they risk losing their car is if they default on the loan repayments.
The company is a member of the Customer Credit Trade Association, and has several local offices within the London area. The company is a legitimate and honourable loan provider and works to protect the security of both their customers and their own business interests. To read the logbook loans introductory guide, visit their website online.
Website: http://www.logbookloans247.co.uk/