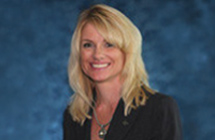 Chesterfield, MO (PRWEB) April 24, 2012
Today Unidev welcomes Catherine Harris into a new position as Vice President of Web and Mobile Technologies. Harris joins the booming St. Louis based software and mobile development company from Bank of America where she managed the eCommerce and Mobile technology team as Senior Vice President for over three years.
"Unidev is a respected, fast-growing development firm with a product and service set that spans several industries and company profiles," says Harris. "Unidev offers quality, cost-effective solutions to help companies grow and achieve their goals. I'm so excited to join the team and impact growth for Unidev's web and mobile division, finding new and innovative ways to better service our customers and partners."
Harris has over twenty years of technical expertise in the government, transportation, telecommunication and financial industries. In her new role at Unidev, she will bring a breadth of knowledge and acumen to technical projects in Unidev's St. Louis and Las Vegas offices and as they expand into additional locations.
"Inviting Catherine to join Unidev will allow us to really leverage Catherine's experience and skill set to define and grow our company as a leader in the software and mobile development industry," said Greg Alexander, President and CEO of Unidev. "We enthusiastically welcome her to our team."
Harris recently relocated from Charlotte, North Carolina to join the Unidev team. A St. Louis native, Harris received her MBA from Webster University.
About Unidev® Unified Development, Inc. (Unidev) is a diversified IT company focused on the application of technology to business. Specializing in custom software development and mobile development, Unidev creates proven, reliable and cost-effective solutions for our clients. With offices in both St. Louis and Las Vegas, Unidev provides productivity applications, custom software development and technology consulting services to both business and government. For more information on Unidev, please visit http://www.unidev.com, or call (636) 458-7772.