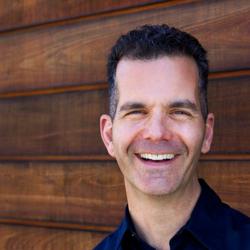 I love newspapers, so naturally, I'm really looking forward to contributing to the LPA's Annual Convention.
Marksville, LA (PRWEB) April 25, 2012
Online marketing agency Thunder SEO in San Diego, California, announces Max Thomas, President and Founder, will address the Louisiana Press Association's 132nd Annual Convention on May 5, 2012 in Marksville, LA. The topic Thomas will be speaking on is: "Search, Social Media and the Evolving Newspaper."
"I love newspapers, so, naturally, I'm really looking forward to contributing to the LPA's Annual Convention", said Thomas. "While newspapers are definitely under attack, the demand for local content continues to grow. There's a tremendous opportunity for local newspapers to regain their position as information leaders in their regional markets."
A reader of offline and online newspapers, Thomas was early to the Web, starting his first online e-commerce venture in 1997. With over 20 years direct experience across multiple market segments, he has managed online and offline advertising campaigns for companies such as BarnesandNoble.com, OmahaSteaks.com, Hollywood.com, LegalMatch.com, Ice.com, Sheraton Hotels, Chemical Bank and Bankers Trust.
The LPA was first founded in 1880 as a trade association using the state's daily and weekly newspapers. Their mission is to unite Louisiana newspapers as a cooperative association, creating and fostering an economic, political and legal environment where newspapers can compete and flourish as information providers to the public.
"We're looking forward to having Max share his insights on the impact of the Internet and online media on newspapers and how they can best compete," said Pam Mitchell, Director of the LPA.
Thomas' session will speak to those in all aspects of the newspaper business: publishers, general managers, editors, and reporters. He will discuss the effects that the extreme changes in media over the past 10 years, especially social media (Twitter, Facebook & YouTube), and search (Google), have had on newspapers being the sole provider of information to the public. Thomas will explore how this happened, what this means for newspapers, and what can be done about it, including tips on how to take advantage of the new digital frontier.
Founded in 2007, Thunder SEO supports clients with innovative and results-driven online marketing solutions. Thunder SEO is located at 2920 North Park Way, San Diego, CA 92104. For more information on Thunder SEO, call (619) 618-2396 or visit them online at http://www.thunderseo.com/.