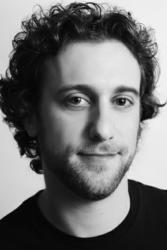 While couponing certainly has been a very productive strategy in the past, newer strategies have emerged that are much more effective. Today's consumer wants it to be easier, while still feeling that they're getting a good price."
New York, NY (PRWEB) April 24, 2012
David Weiner, one of the retail industry's leading experts on customer loyalty, takes another stand on the retail thought leadership site What's Next Retail that retailers, including many who are struggling to maintain in-store sales growth, are investing in loyalty programs that probably have a negative effect on their customers. Weiner, CEO of Cole Systems and international expert on many retail topics, takes a deep look at whether the current loyalty programs in vogue are generating the right results.
In his bi-weekly post, Weiner looks at the current loyalty programs in place today and which ones are working.
Weiner said, "While couponing certainly has been a very productive strategy in the past, newer strategies have emerged that are much more effective. Today's consumer wants it to be easier, while still feeling that they're getting a good price."
Weiner often blogs on What's Next Retail about topics of critical importance to retailers.
David Weiner is the Chief Executive Officer at Cole Systems and a contributor to WhatsNextRetail.com, a thought leadership site led by members of the Retail Industry Partner Community, a network of Microsoft Dynamics partners. You can read more from David Weiner at What's Next Retail.